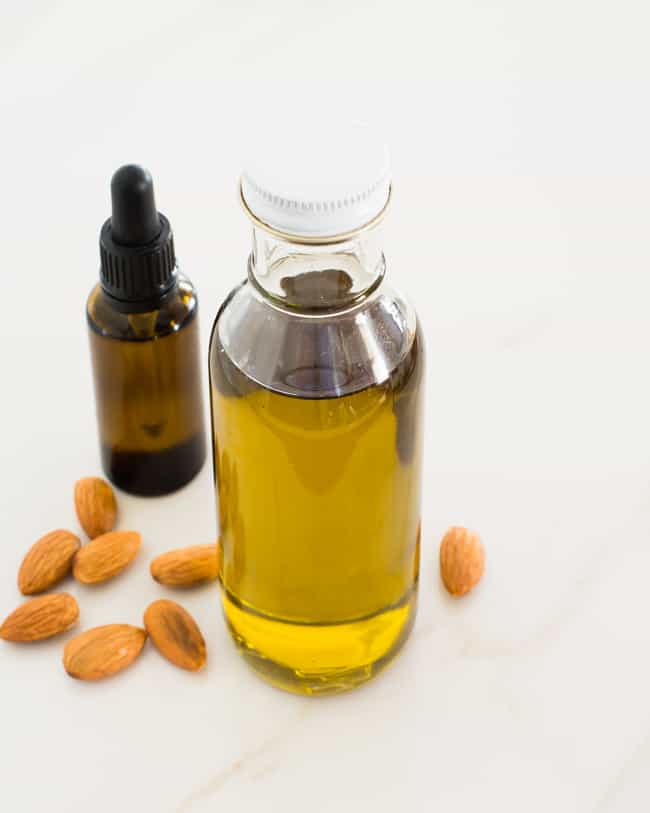 Have you ever wished while reaching for that cache of expensive creams and serums that you could streamline it down to just one product that does it all? Does something exist that can cleanse and remove makeup; nourish, smooth, calm, and repair skin; and treat acne and other skin conditions while also replenishing the skin barrier and thwarting the effects of aging? And if even if there were such a super product, wouldn't it also be impossible to get ahold of and use up your entire cosmetic budget for the month?
Well, there is, and it doesn't!
Enter the relatively inexpensive, easily obtainable sweet almond oil—a surprisingly effective product with a multitude of uses for skin and hair.
What Is Sweet Almond Oil?
The latest (and oldest) global trend of natural, healthy foods being used as medicine for the body—also known as nutriceuticals—has now reached cosmetics. They're called cosmeceuticals or nutricosmetics [source]. Whichever term you prefer to call them, these products only come from plant sources, and they have a "nutritional" value for skin health. The focus is on healing and supporting the skin without chemicals or drugs but, instead, by harnessing the power of plants.
Oils have been misunderstood when it comes to treating skin, and they play a few important roles in all skin types. Almond oil, in particular, can be versatile and effective. 
Bitter vs sweet almond oil
There are two types of almond oil, bitter and sweet. The bitter version is mostly used for medicinal purposes and is not recommended for application on the skin.
Sweet almond oil comes from a particular cultivar of almonds known for their sweet taste. It's appropriate for use on the skin and as a carrier oil because it is odorless, stable, readily absorbed, and doesn't evaporate easily [source]. Also, when almond oil is included in cosmetics, it helps other products penetrate the skin, enhancing their beneficial effects [source]. 
Look for cold pressed

The main reason plants are so favorable for health is the fact that they contain phytonutrients. These bioactive compounds can be found only in plants, and every plant has its signature combination. Almond oil is no exception. Not only does it contain fatty acids (as every oil does), but it's also packed with vitamins and antioxidants that scavenge free radicals. 
Some of these beneficial compounds are lost in the processing of almond oil. So when you choose your oil, make sure it's cold pressed because that process doesn't use chemicals and high heat. Thus, it is less harsh and more likely to preserve the action of its lipids and other beneficial phytochemicals [source].
It doesn't need to be expensive!

In the US, almond oil is quite inexpensive. That's partly because this country produces about 80% of the world's supply [source]. The one limiting factor for its use is having an allergy to almonds. It may cause reactions in those who have certain nut allergies.
So if you've never eaten almonds, it's helpful to do a patch test before using it on large or sensitive areas of the skin for the first time. And if you know you are allergic to tree nuts, you should look into other carrier oils, such as jojoba or grapeseed oil.
7 Sweet Almond Oil Uses for Skin + Hair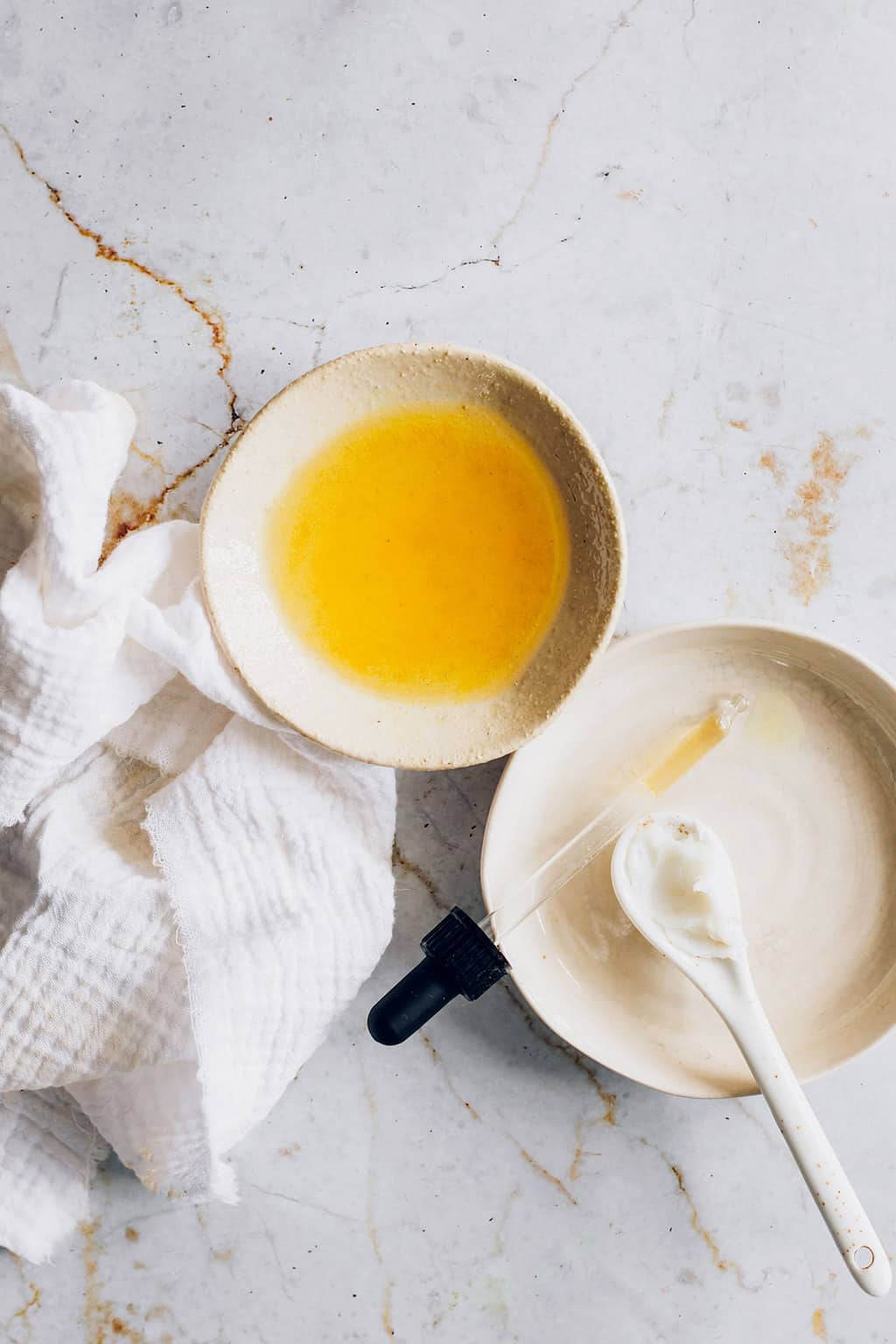 1. Acts as an emollient
Almonds have a perfect blend of fatty acids that make up about half of their total weight [source], making them perfect to use as an emollient for softening the skin. An emollient is a substance that is applied on the skin to form a protective layer. It fills in any cracks in the surface, hydrating, and reducing flaky, rough areas.
Sweet almond oil is known as a sclerosant that satiates dry, parched skin, keeping it soft and supple [source]. Because of this, it was traditionally used for lubrication in massage, and regular use is especially helpful for improving skin tone.
2. Cleanses skin

When choosing a cleanser, you want something that will remove dirt and makeup from deep within the pores yet not strip the skin of its natural oils. That's a tough combination—but almond oil can do just that. It's hard to imagine using an oil to clean the skin's surface, but for some reason, almond oil has the ability to get rid of any excess oil (for those with oily skin), and it still manages to soothe dry skin.
3. Supports the skin barrier
The skin barrier is made of a combination of lipids, cholesterol, and ceramides [source]. Linoleic acid is one of the fatty acids necessary to regulate the function of skin barrier cells, and almond oil has a lot of it. This effect prevents water loss and peeling, thus preventing the dryness and cracking that compromise the skin's barrier function [source]. 
4. Slows skin aging

With its high amounts of vitamins E and K, almond oil is restorative and nourishes the skin. These vitamins are antioxidants well known for helping to maintain skin elasticity by reducing the free radical damage that causes wrinkling [source] [source]. But that's only one of the reasons why almond oil is used in many anti-aging products.
In addition to the negative effects of environmental toxins, chemicals, and poor dietary choices on the skin, we know that the sun's ultraviolet rays are a major cause of aging. That's because UV light induces direct damage to the skin's upper layers. Yet almond oil has been shown in animal studies to slow photoaging by preventing this structural damage [source]. So you could say it contains a natural SPF that protects the skin—however, sunscreen is still recommended!
5. Relieves inflammation and itchiness
Phenols are the major phytochemicals in almonds. They are natural anti-inflammatories that work to calm the skin and restore its normal function. You might also have heard of squalene as a skin product because it's popping up in serums and creams. Well, besides having its own antioxidative and anti-inflammatory effects [source], it actually enhances the effect of phenols by helping them penetrate the skin [source]. And—get this—almonds are also rich in squalene [source]. So basically, they contain one component that helps get another of its components to work better! 
One study of almond oil's effects for the treatment of diaper dermatitis showed rapid relief of redness and dryness. The oil demonstrated a protective effect, was easy to apply, and didn't irritate the affected areas [source]. Another trial on preterm infants' skin showed better hydration when almond oil was used [source].
In terms of its helpfulness for treating eczema and other inflammatory skin conditions, its emollient properties seem to be useful. The most characteristic symptoms are itching and redness, both due to inflammation and dryness that damage the skin barrier. In a study of people with eczema, patients were seen to have significant relief from the first application. They reported less itching and improved skin moisture, which were felt to be good indicators of skin barrier repair [source]. In another study, the researchers found a hand cream containing sweet almond oil and oats was effective for the treatment of moderate to severe hand dermatitis [source]. 
6. Helps acne
Almond oil is appropriate for use on any skin type. Its cleansing properties discussed above work in tandem with the oil's anti-inflammatory effects to clean and calm at the same time. What's also interesting is that this oil tends to remain on the upper surface of the skin, and even though it can penetrate enough to get into pores and remove any debris [source], it doesn't clog them up. So because it doesn't cause pimples or blackheads to form, it's known as noncomedogenic. 
7. Works on hair (and a bonus for nails)
Because almond oil is gentle, it can be used as a moisturizing conditioner to nourish and repair dry, damaged tresses [source]. Because of its anti-inflammatory effects, almond oil can be as beneficial for dandruff as it is for eczema. Damage from UV rays is also prevented by its powerful antioxidant compounds, just like for the skin. And it restores hair health by filling in the gaps between cuticle cells to bring back the natural shine [source]. 
As an emollient, almond oil can protect dry nails, its rich fatty acids providing a barrier that can also help prevent breakage. 
So now that we know all about almond oil and its benefits, read on to learn about some of our favorite ways to use it:
10 Almond Oil Uses in Your Beauty Routine
1. Bath Bombs 
Moisturize, moisturize, moisturize—we all know that's the secret to healthy-looking skin! So why not start in the bath as you relax your entire body with these pretty bath bombs?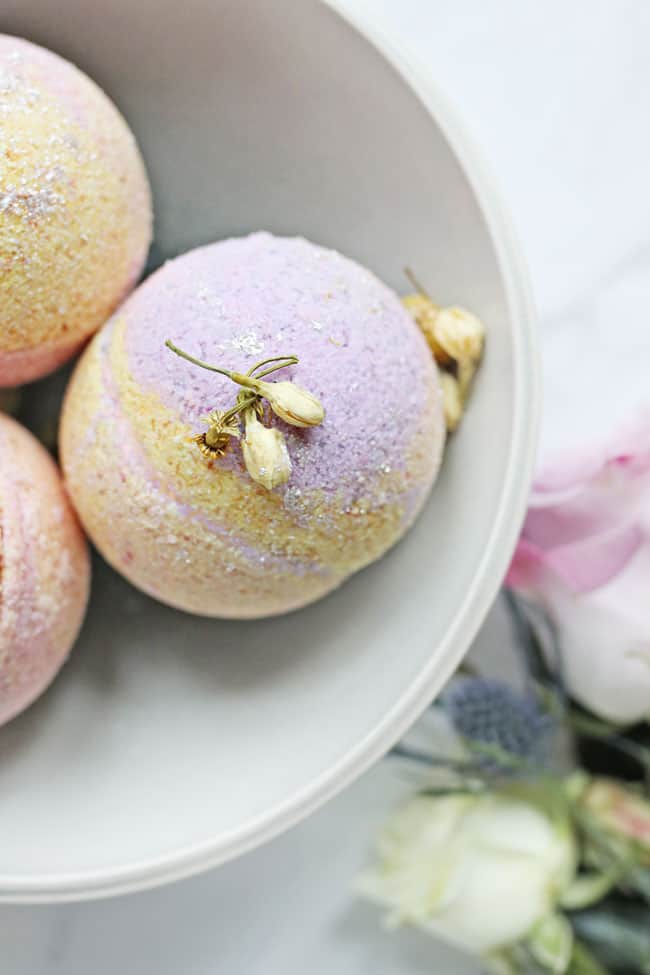 Coconut Oil Bath Bombs
No crumbling, no mess! You'll get perfect bath bombs every time with this nourishing, skin-soothing coconut oil bath bombs recipe.
Check out this recipe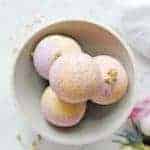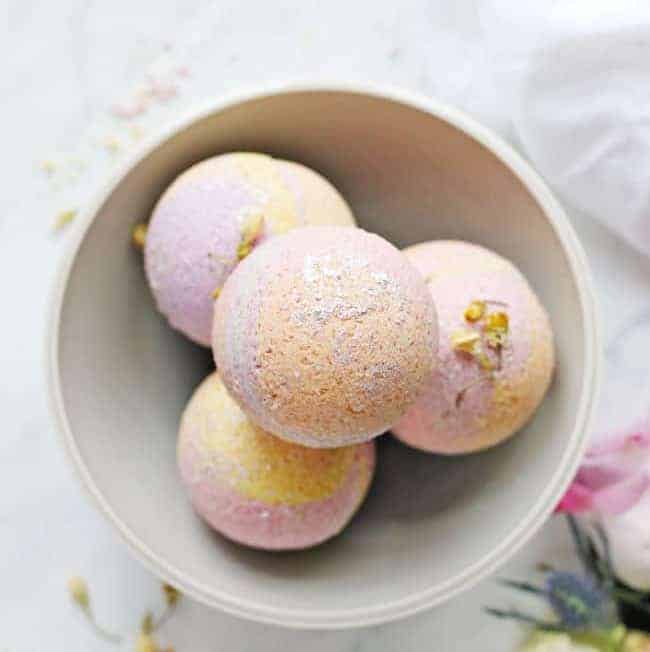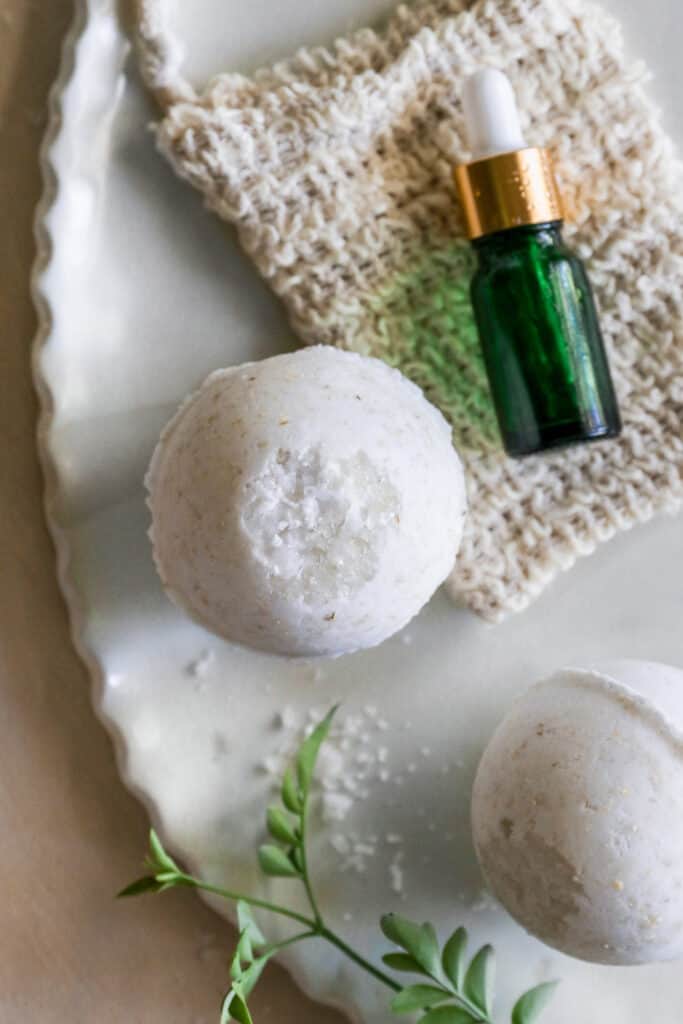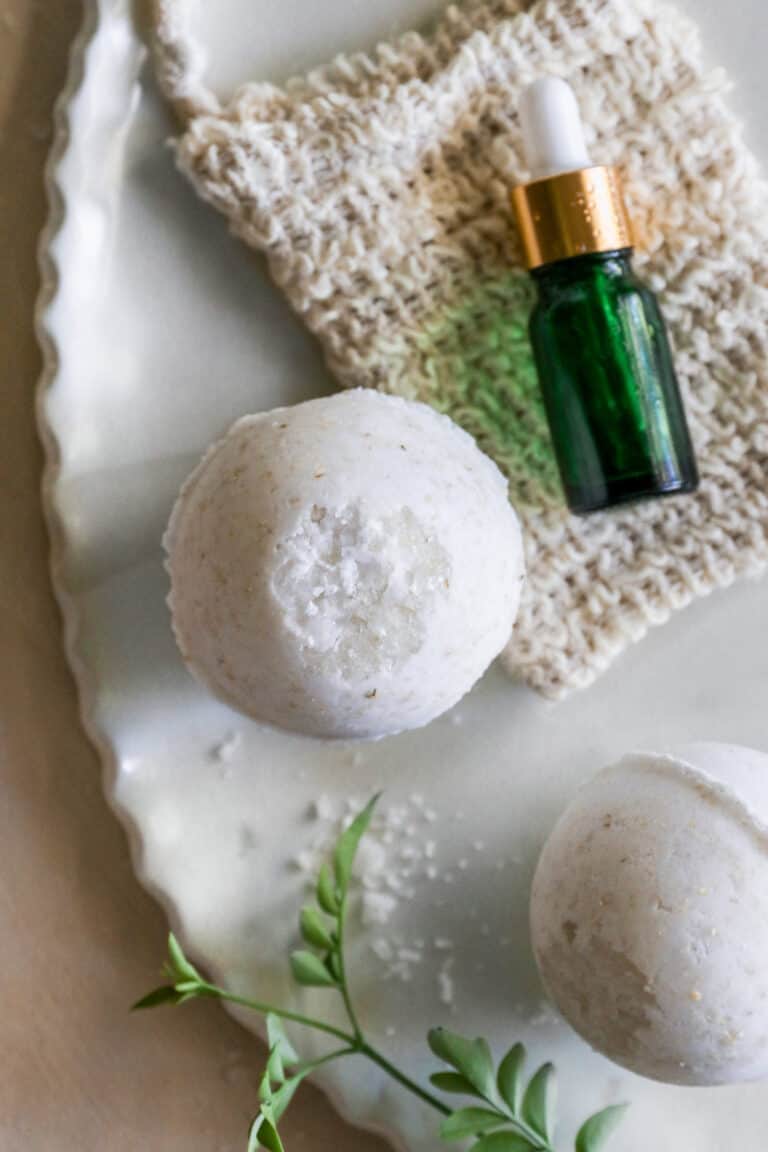 CBD Bath Bombs
These CBD bath bombs combine the relaxing effects of CBD with the skin-soothing and hydrating effects of lavender essential oil, Epsom salts, and coconut oil.
Check out this recipe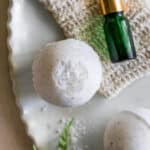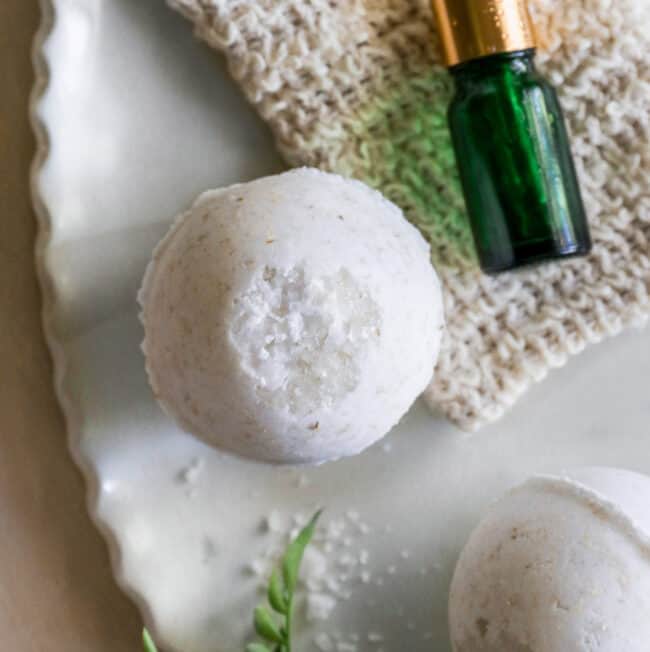 2. Perfume
When making natural perfume, you want to start with an oil that has little to no scent to keep the focus on your chosen essential oils. Here are some of our favorite options for blends, or customize your own solid perfume to keep or gift.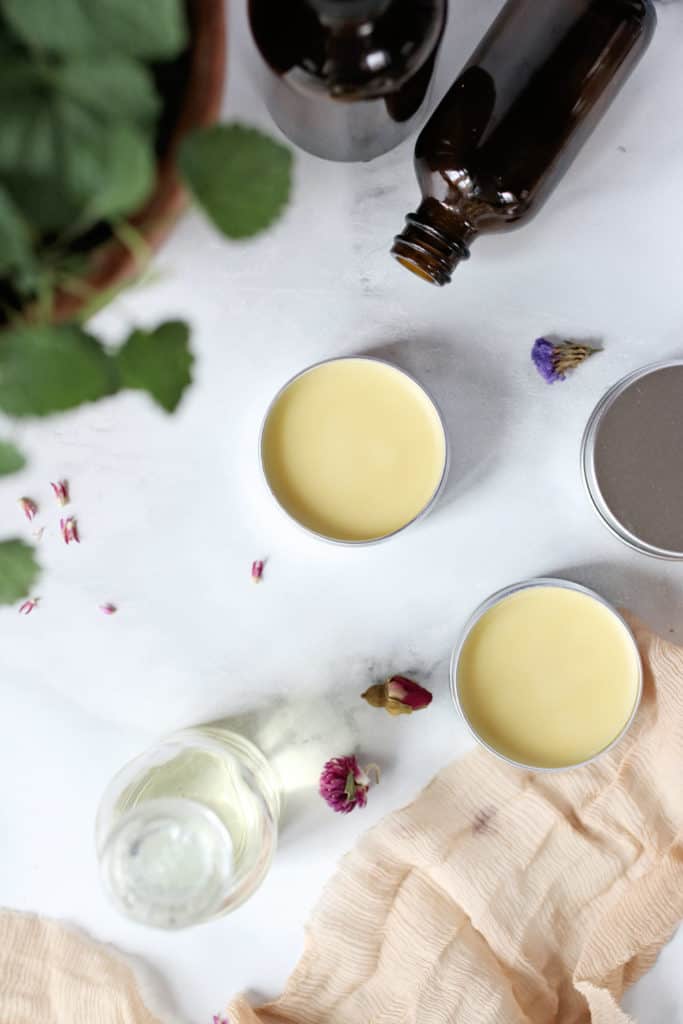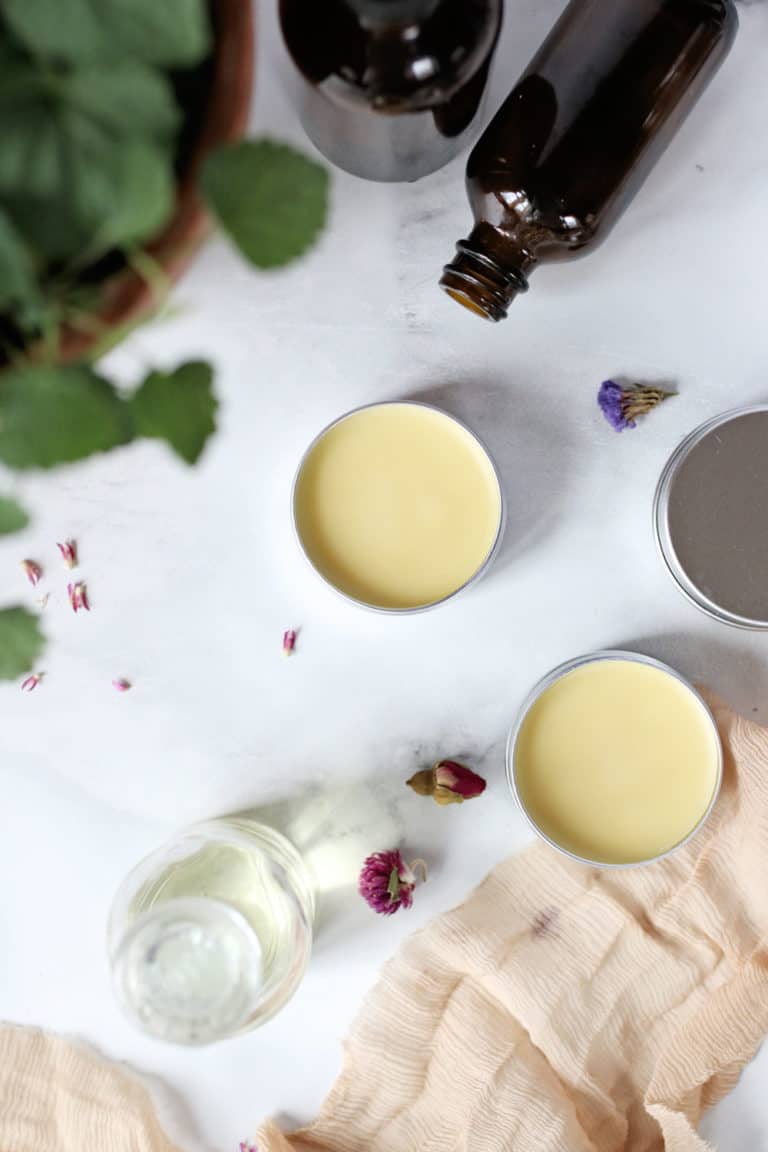 Solid Perfume Trio
This DIY solid perfume trio uses essential oils to create custom fragrance blends with aromatherapy benefits. It's perfect for giving as a gift!
Check out this recipe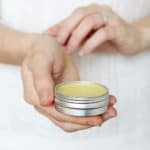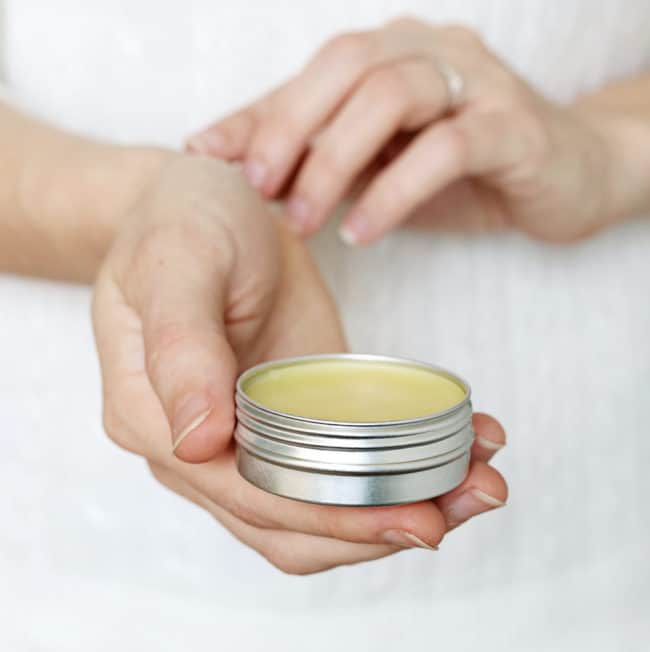 3. Body Oil
Not only does almond oil come with amazing skin benefits, but it also has the added bonus of remaining liquid—not solidifying like coconut oil. That means you don't have to worry about the temperature of your homemade body oil, either. You can easily infuse it with herbs, flowers, and even coffee grinds for a body oil that suits your mood.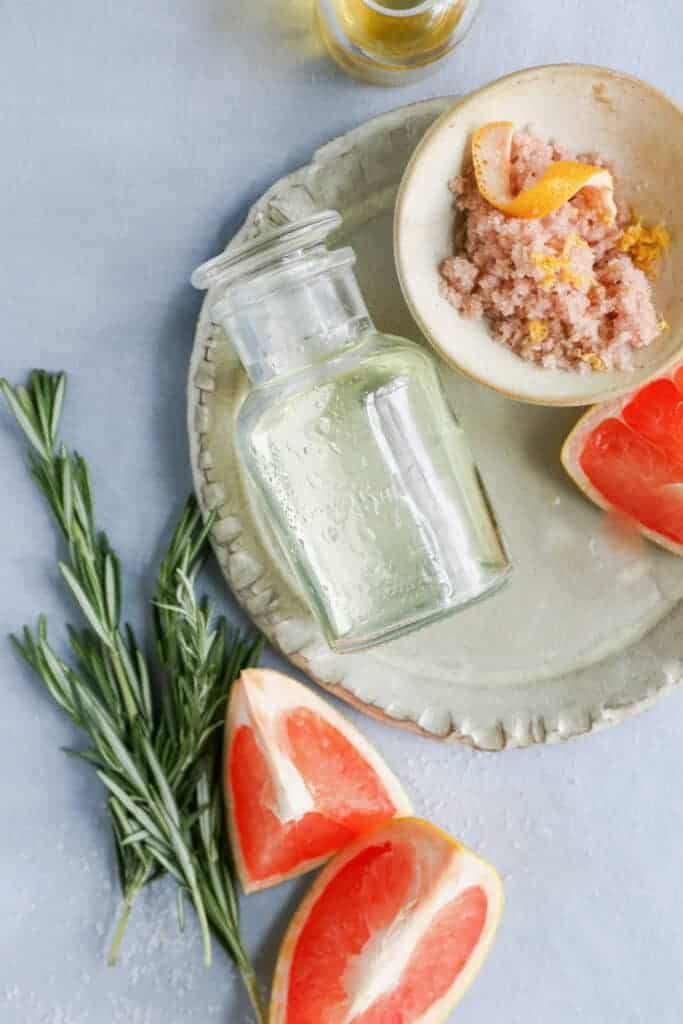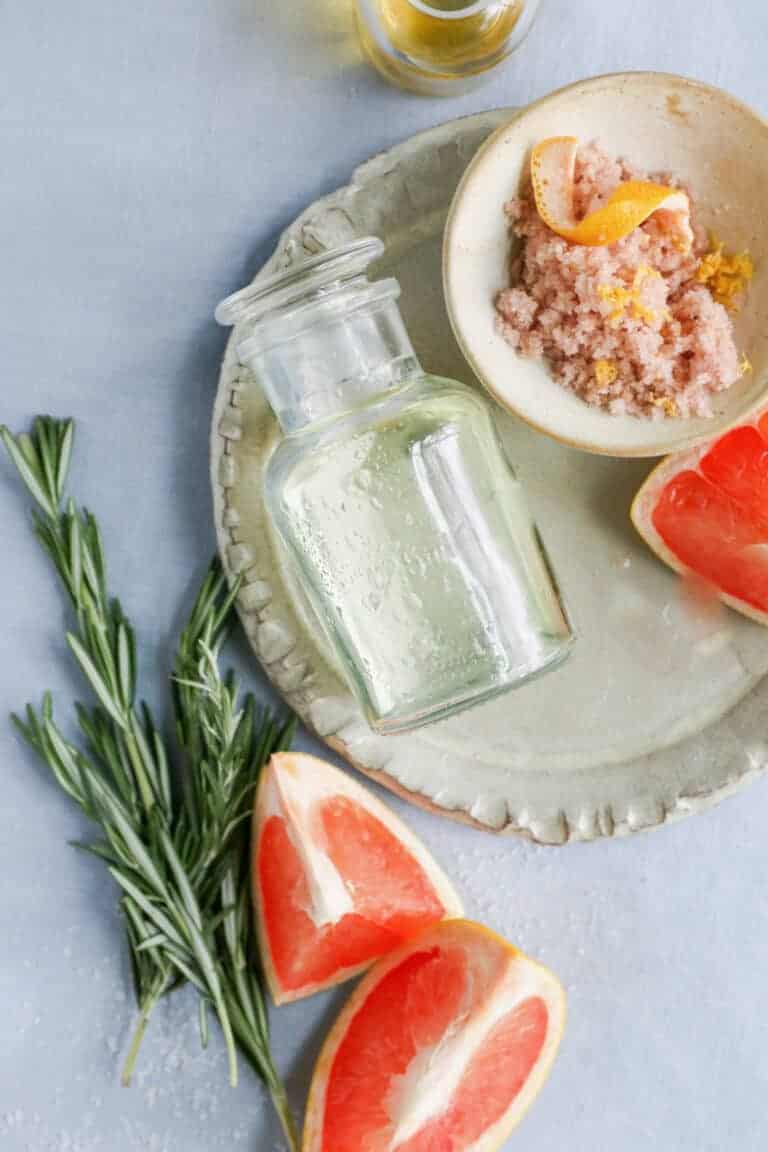 DIY Cellulite Oil
A simple cellulite scrub and body oil to improve the appearance of your skin—no harsh chemicals required.
Check out this recipe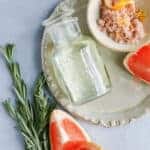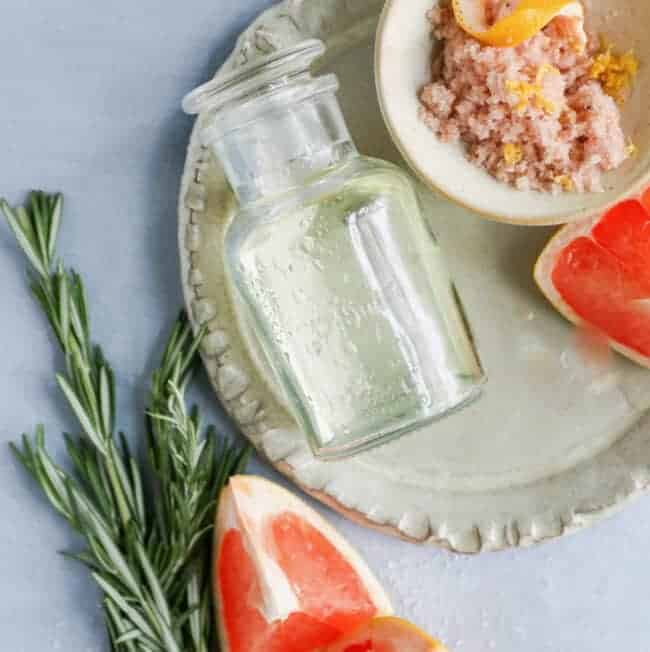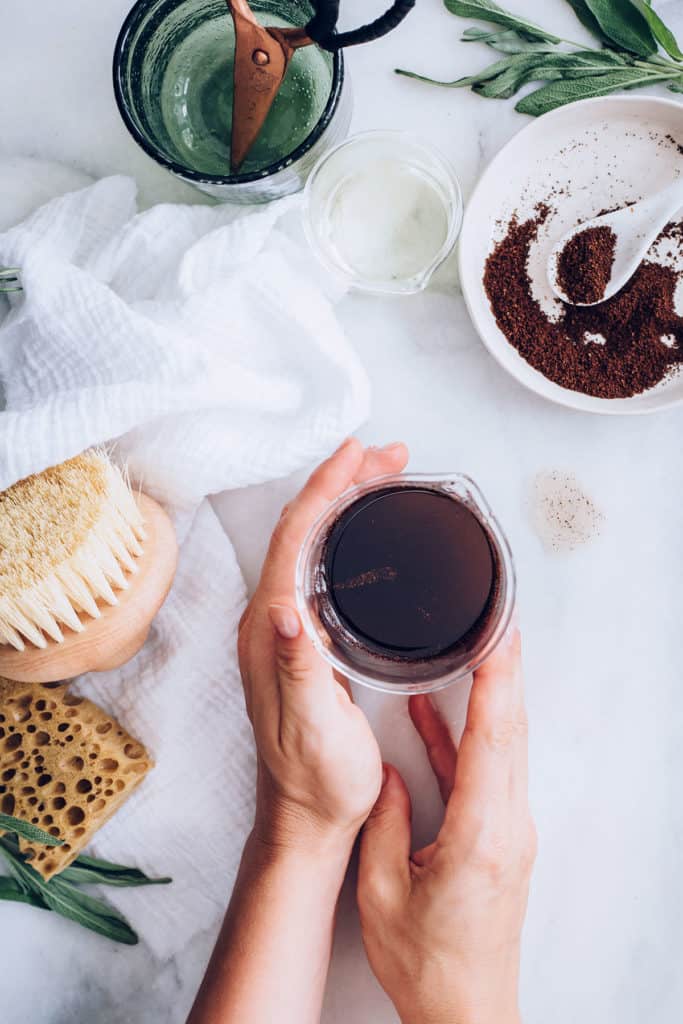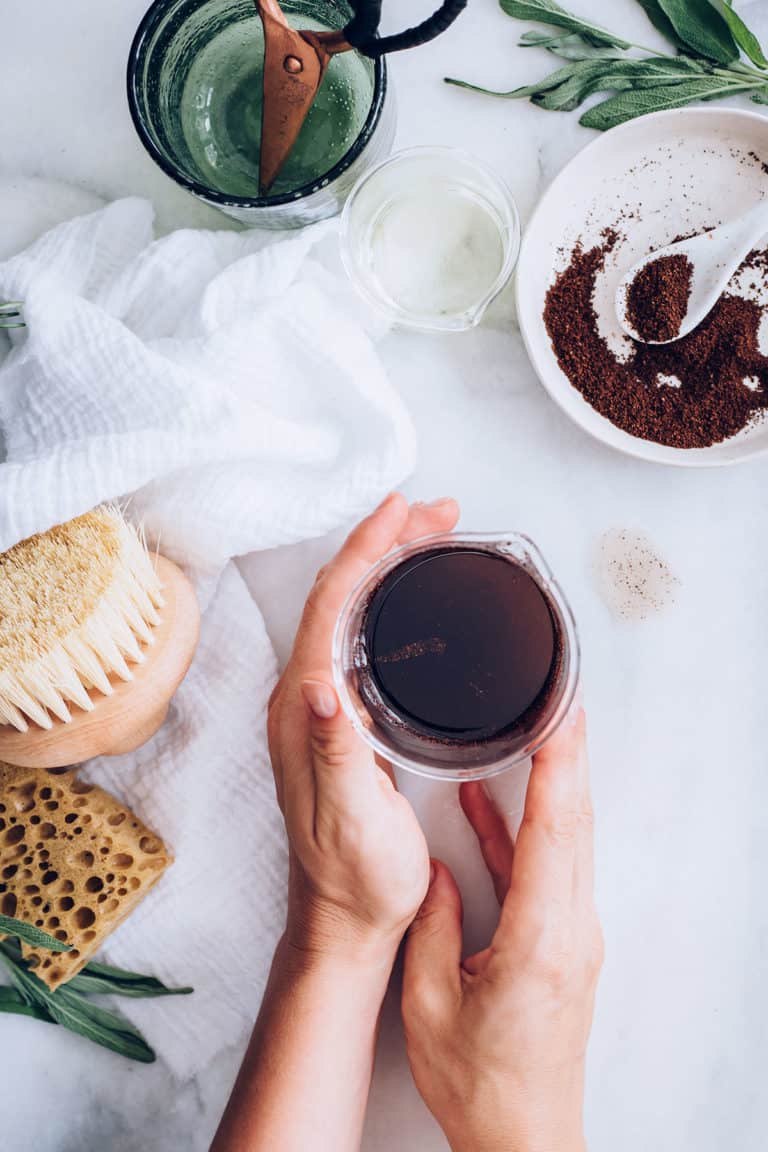 Nutty Coffee Body Oil
Learn how to infuse body oil 2 easy ways with this tutorial—and get a recipe for a cellulite-fighting Nutty Coffee Body Oil.
Check out this recipe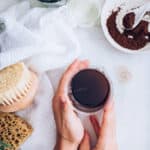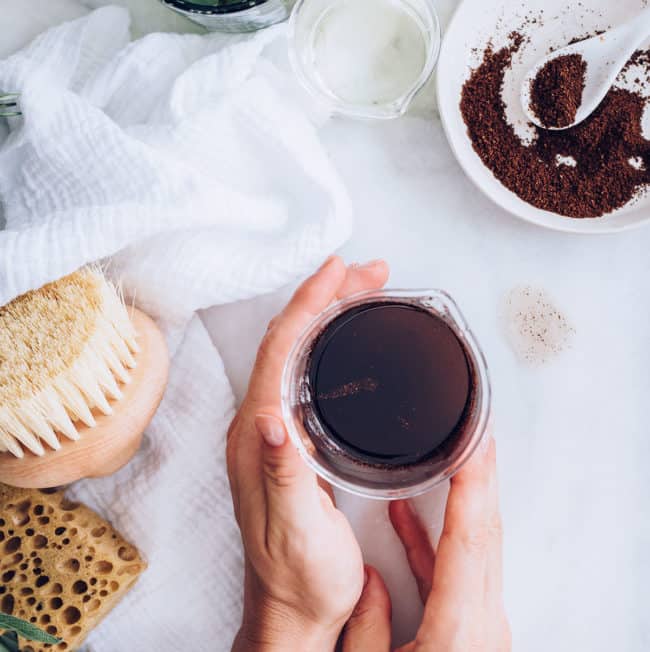 4. Lip Balm
Chock full of healthy fats, almond oil's emollient properties replenish moisture and lock it in, so your lips remain plump and flake-free. Simply mix it with beeswax and shea butter for the easiest 3-ingredient lip balm.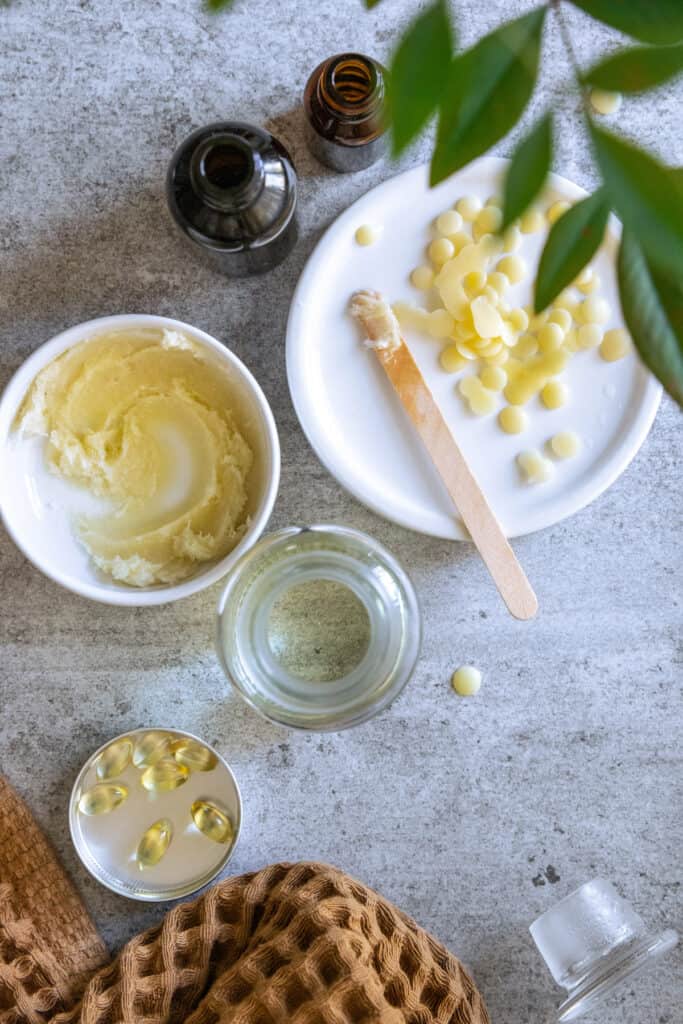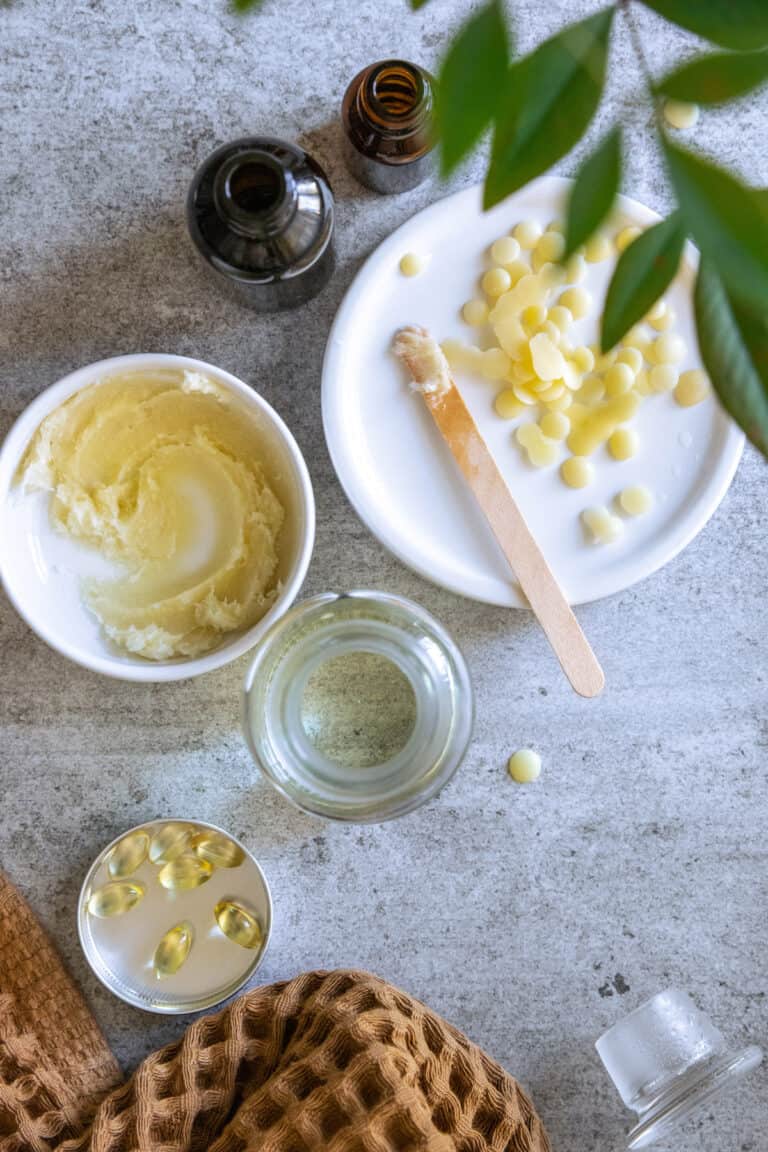 5. Body Lotion
You only need 3 ingredients and a blender to start making your own hydrating body lotion at home. This DIY lotion is super moisturizing and a pleasure to apply due to its pleasant scent and quick absorption.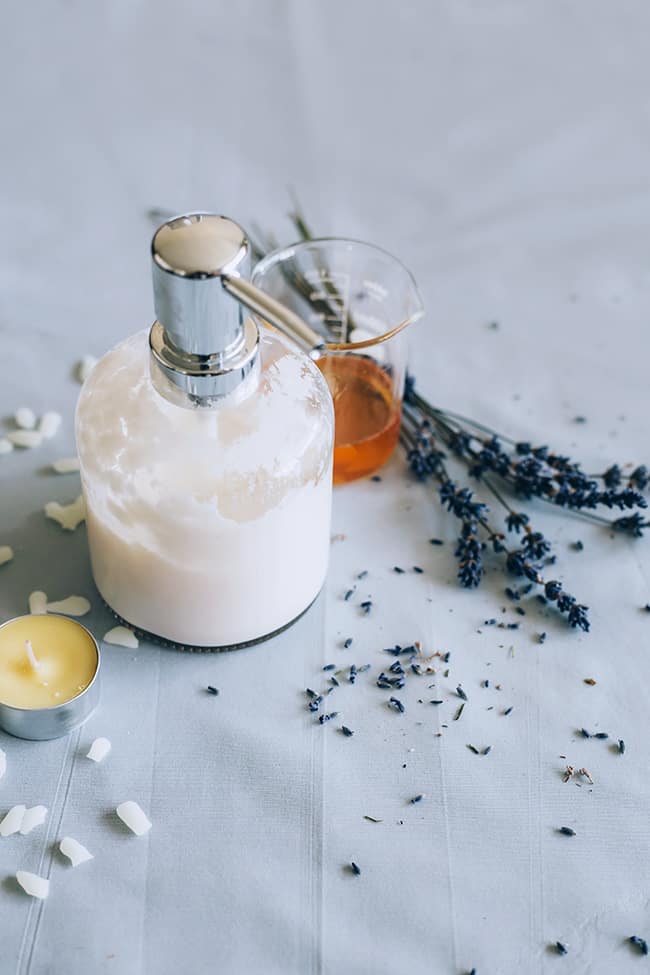 How to Make Lotion
Learn how to make lotion by combining moisturizing oils, beeswax, and gentle floral hydrosols. And the best part—you make it in a blender!
Check out this recipe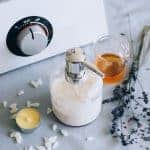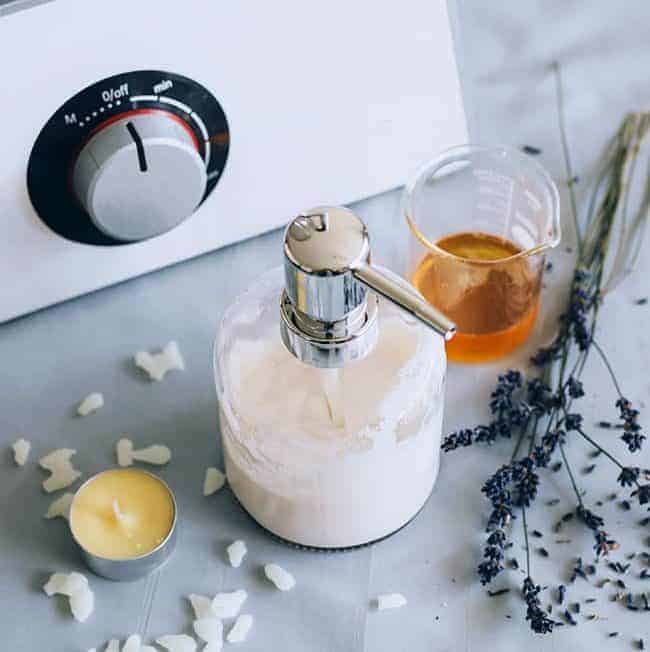 6. Facial Oil
A very hydrating option for facial oil, almond oil also doesn't clog your pores. It's the perfect place to start when you're first incorporating oils into your skincare routine. This facial oil is especially recommended for dry or aging skin, and you only need to add a few drops of essential oil to create a custom facial oil for yourself. 
Custom Face Oil
There's an oil out there for everyone, and you can easily whip up a DIY face oil that's customized to your skin's needs.
Check out this recipe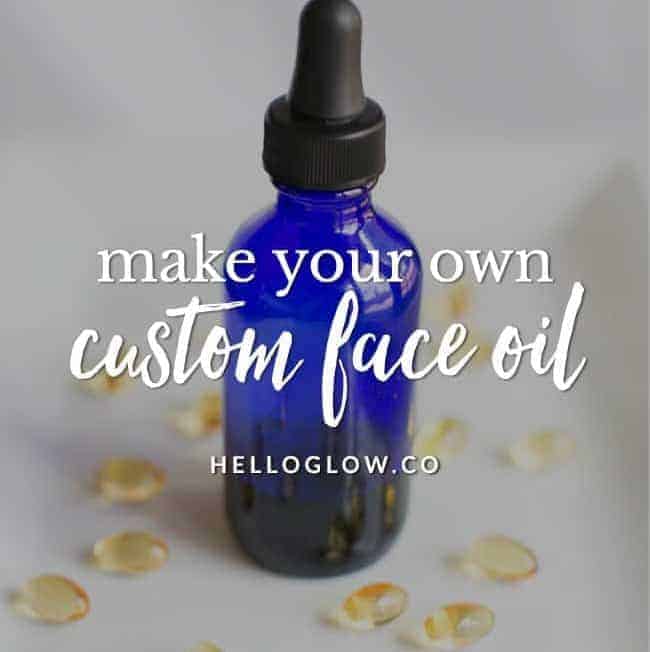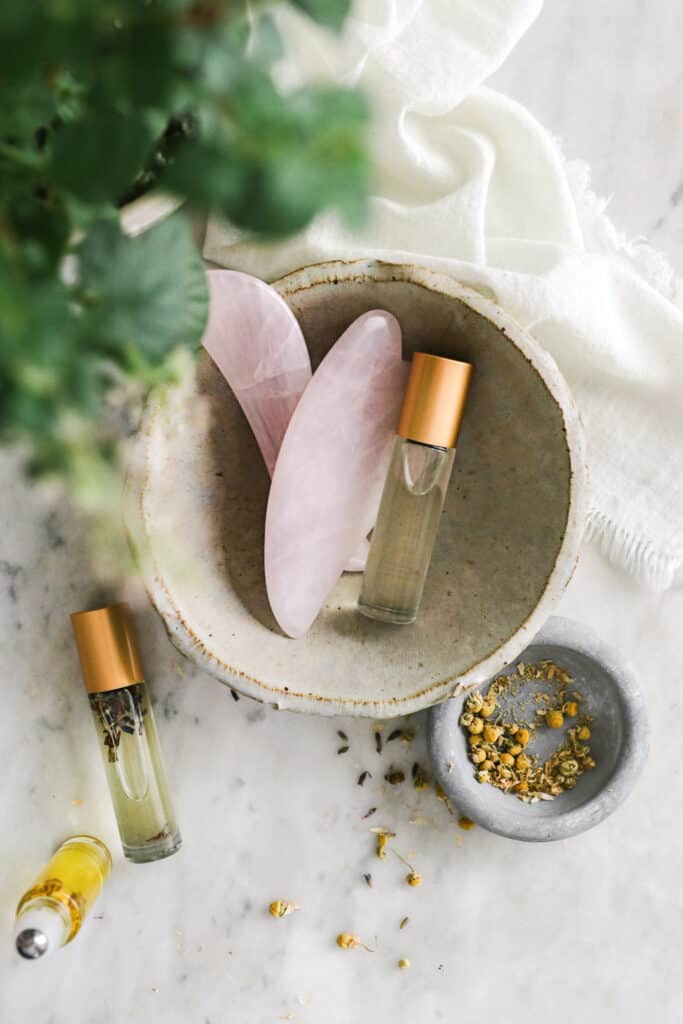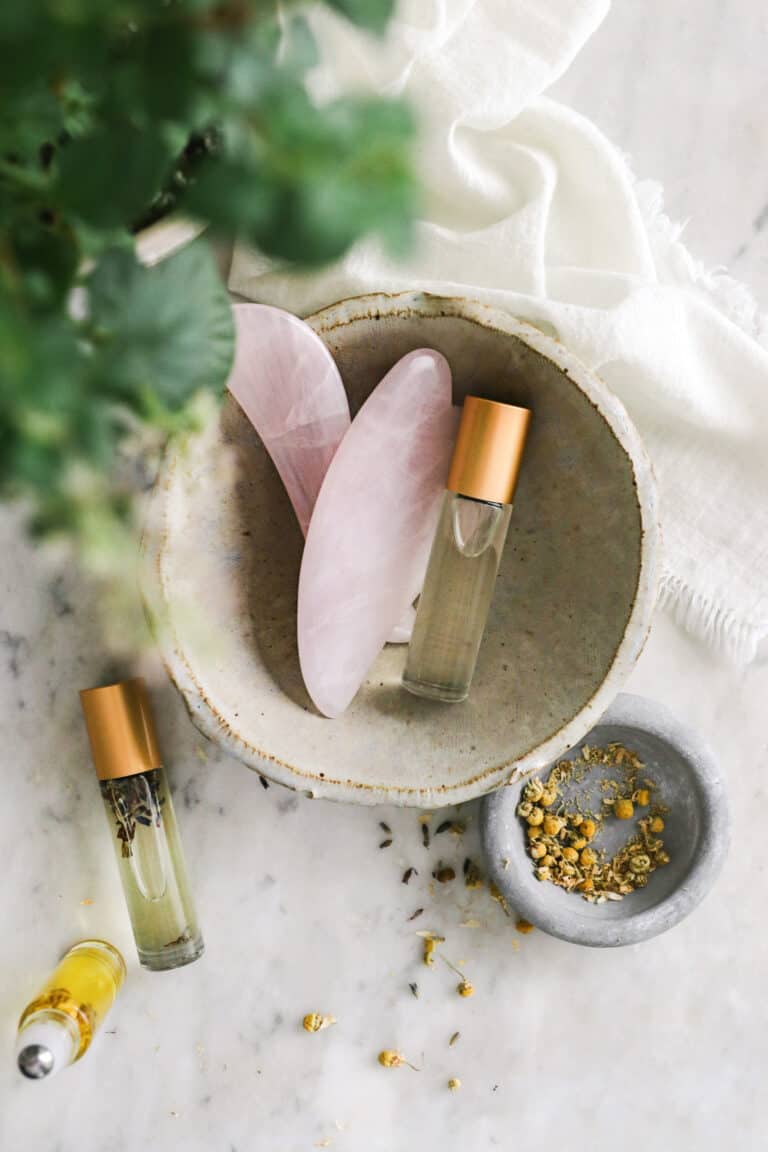 How to Gua Sha with Essential Oils
Learn the gua sha technique to promote circulation and reduce inflammation and how to incorporate soothing and hydrating essential oils to target your skin's particular issues.
Check out this recipe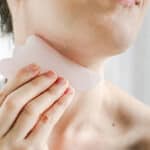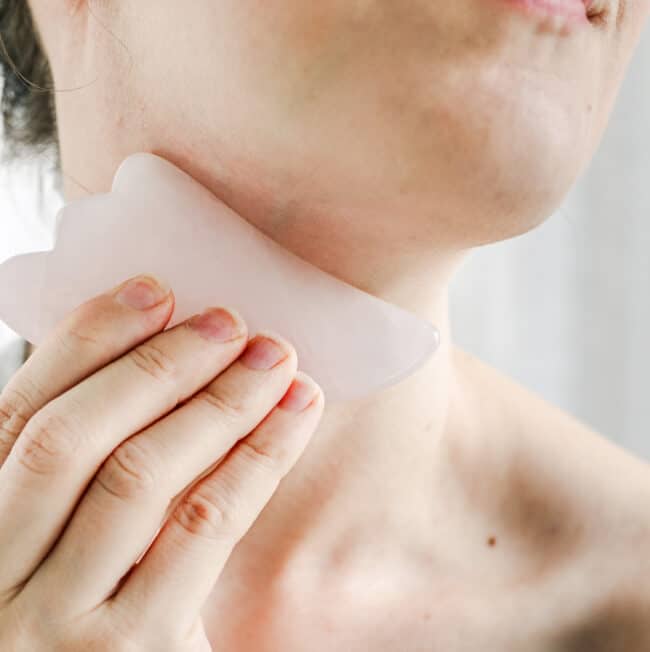 7. Soap 
Especially for facial soap, you'll want to make sure all the ingredients you use are gentle on the skin. Almond oil is easily absorbed, and it pairs well with your other chosen ingredients.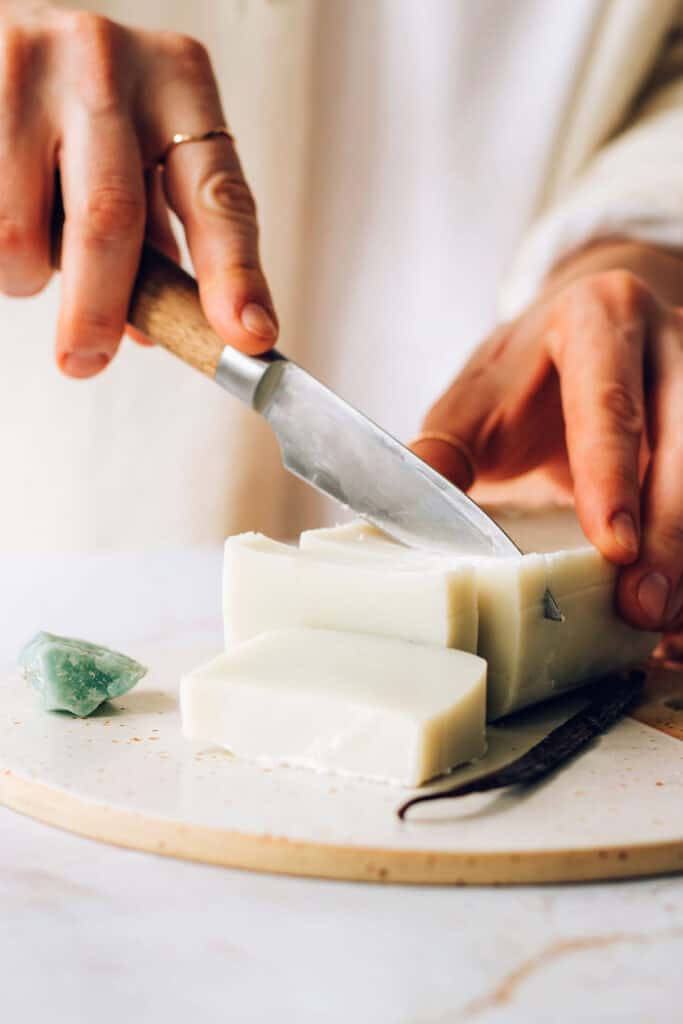 Almond Vanilla Clay Facial Soap
Make your own homemade facial cleansing soap with bentonite clay, almond oil and vanilla to soothe and cleanse.
Check out this recipe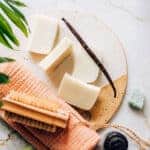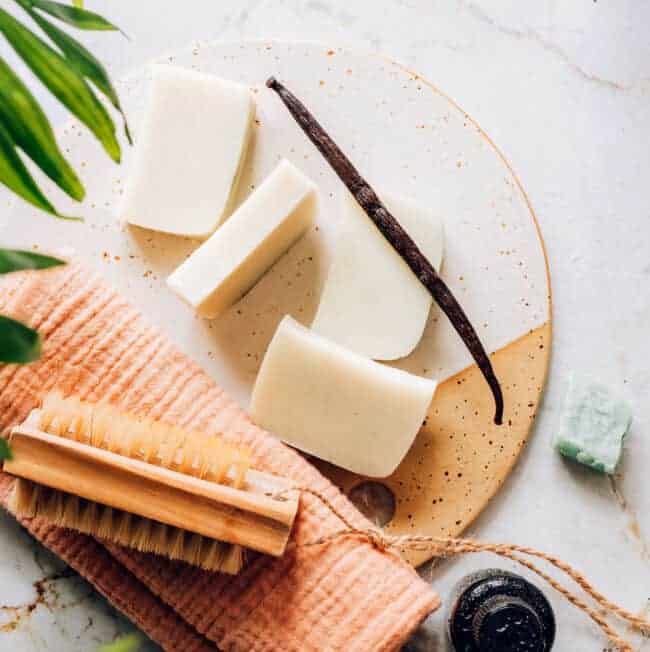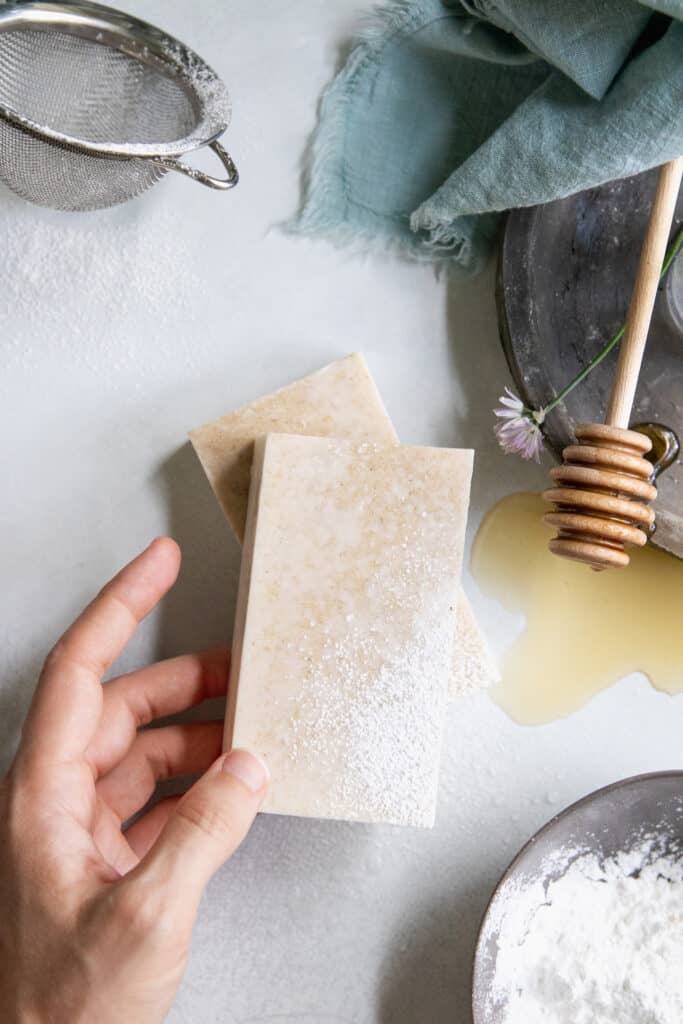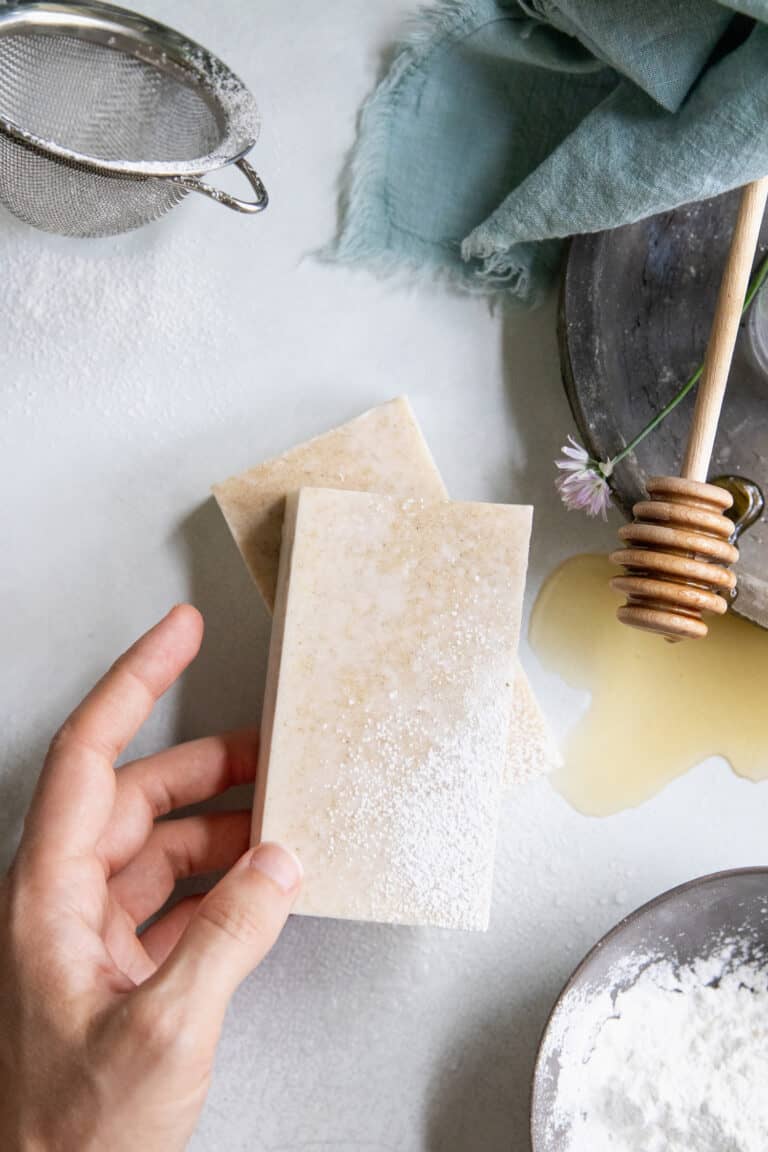 How to Make Goat Milk Soap
With a hydrating combination of ingredients to heal dry, irritated, and sensitive skin, this DIY goat milk soap is just what you need this winter.
Check out this recipe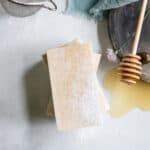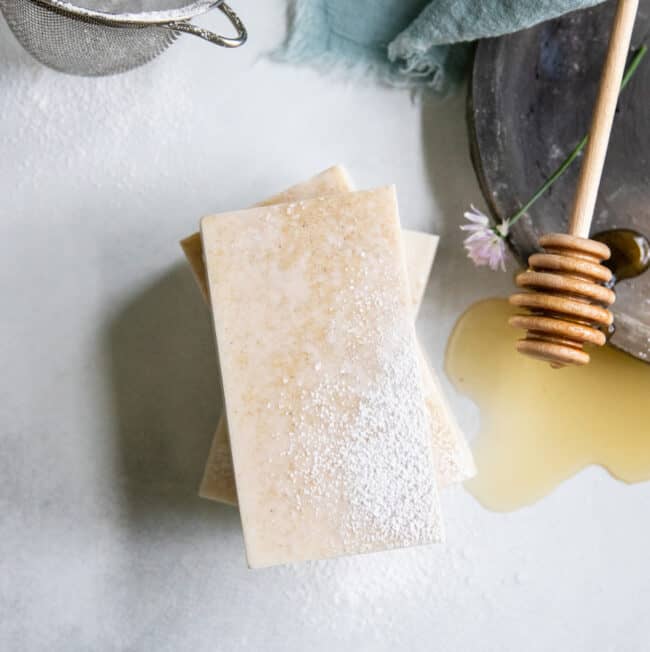 8. Bath Salts
Replenish your skin's moisture while relaxing in the bath—a perfect solution during the cold winter months of dry, flaky skin. With these homemade recipes, you don't need to worry about skin irritation or surprise chemical ingredients.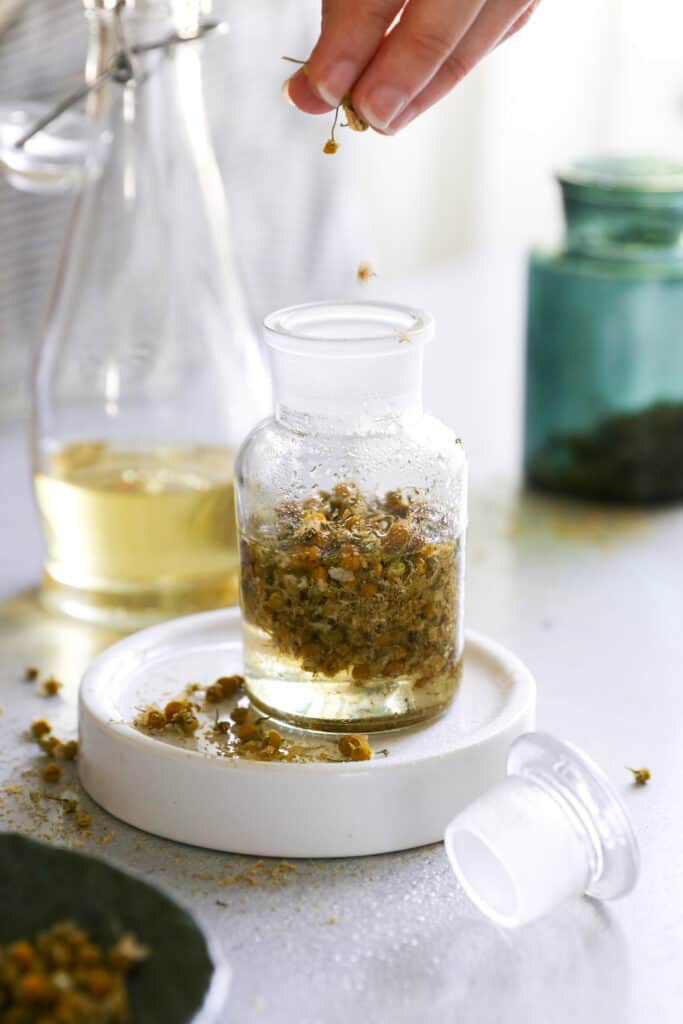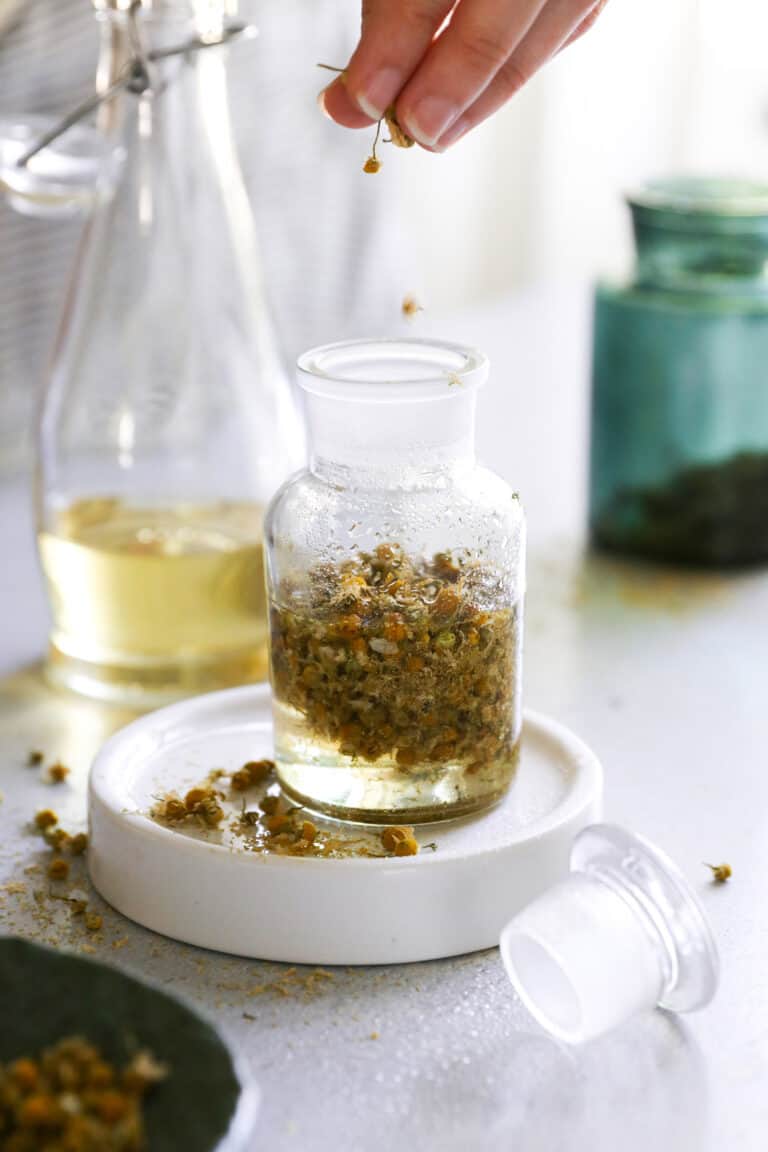 Chamomile Bath Oil
This DIY Chamomile Bath Oil soothes dry winter skin and eases tension and stress with the power of infused chamomile flowers.
Check out this recipe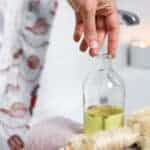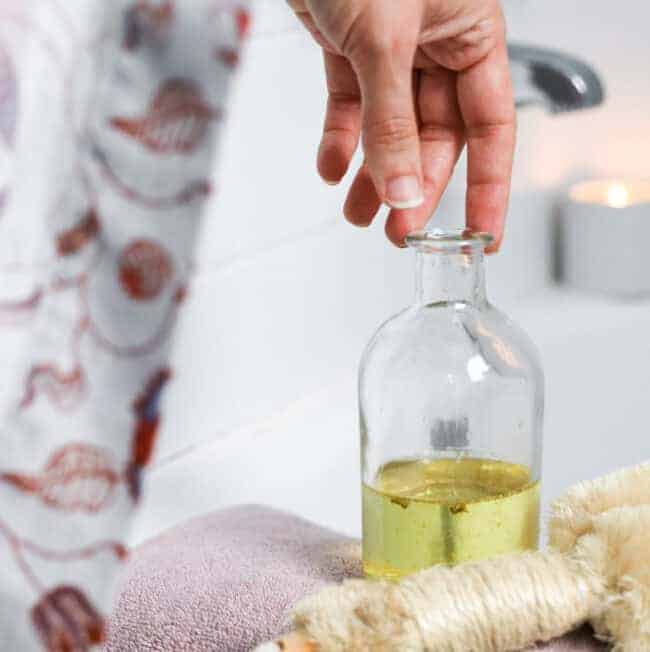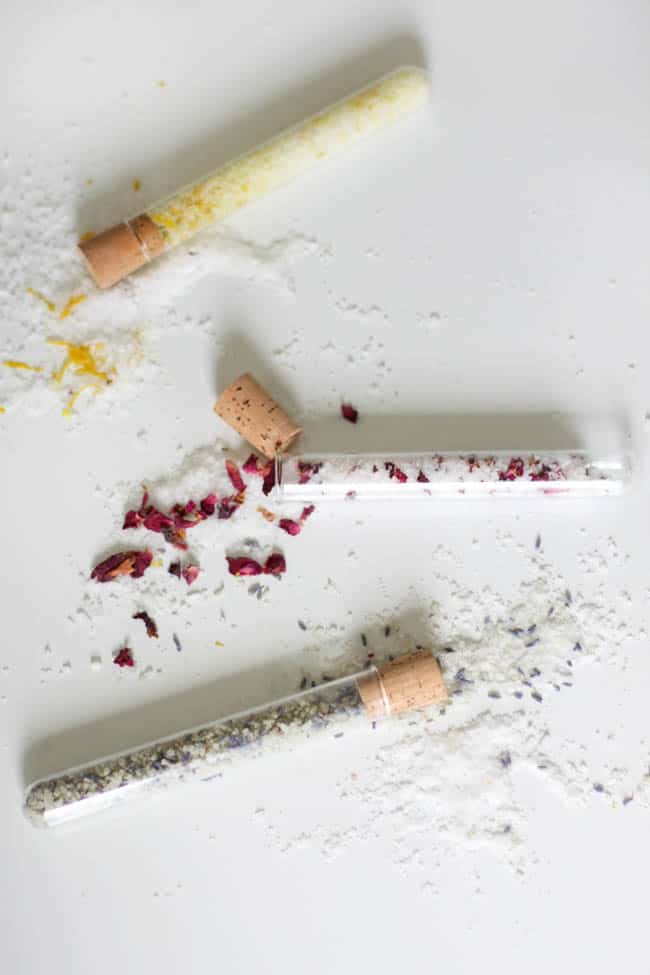 Bath Salts 3 Ways
How to make bath salt blended with cocoa butter and almond oil for a super soothing, moisturizing soak. Three scent combinations to try!
Check out this recipe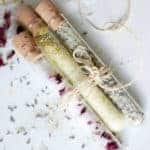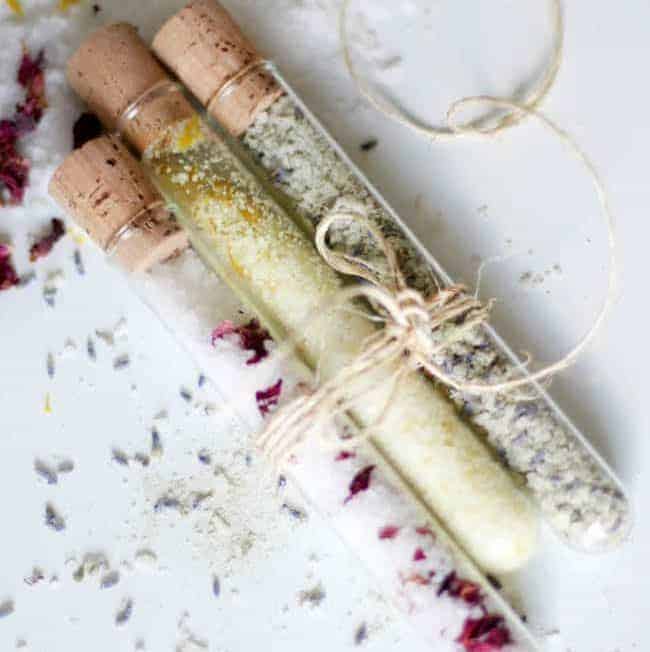 9. Body Scrubs
The fastest route to soft, smooth skin is a super simple sugar scrub. And while you can use basically any oil in your homemade recipes, almond is a particularly gentle and hydrating option. Plus, its scent won't overpower the other ingredients!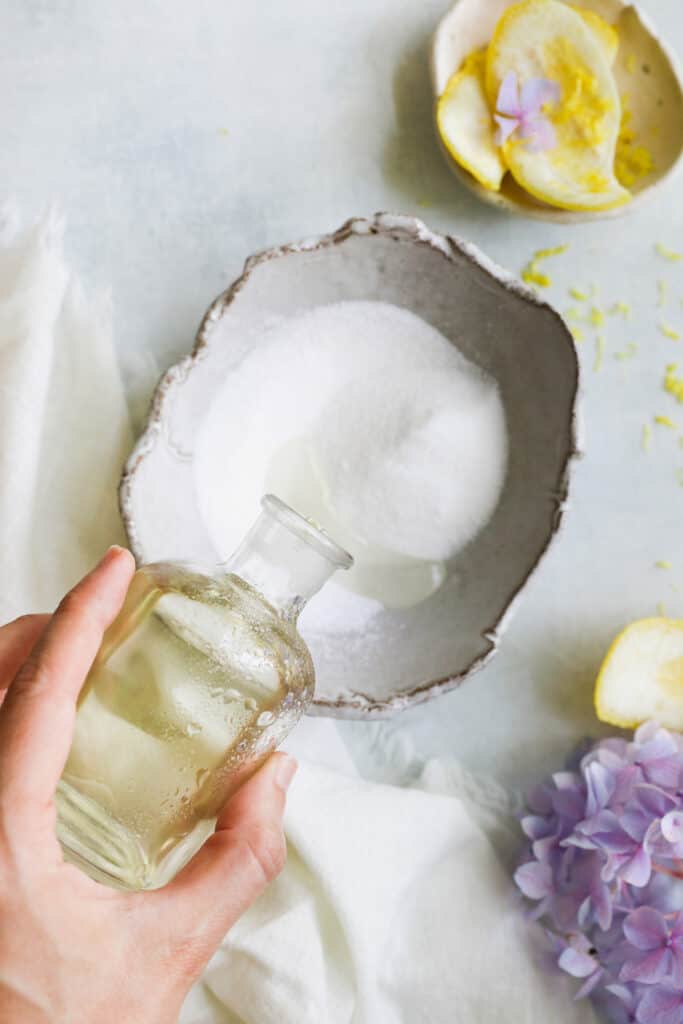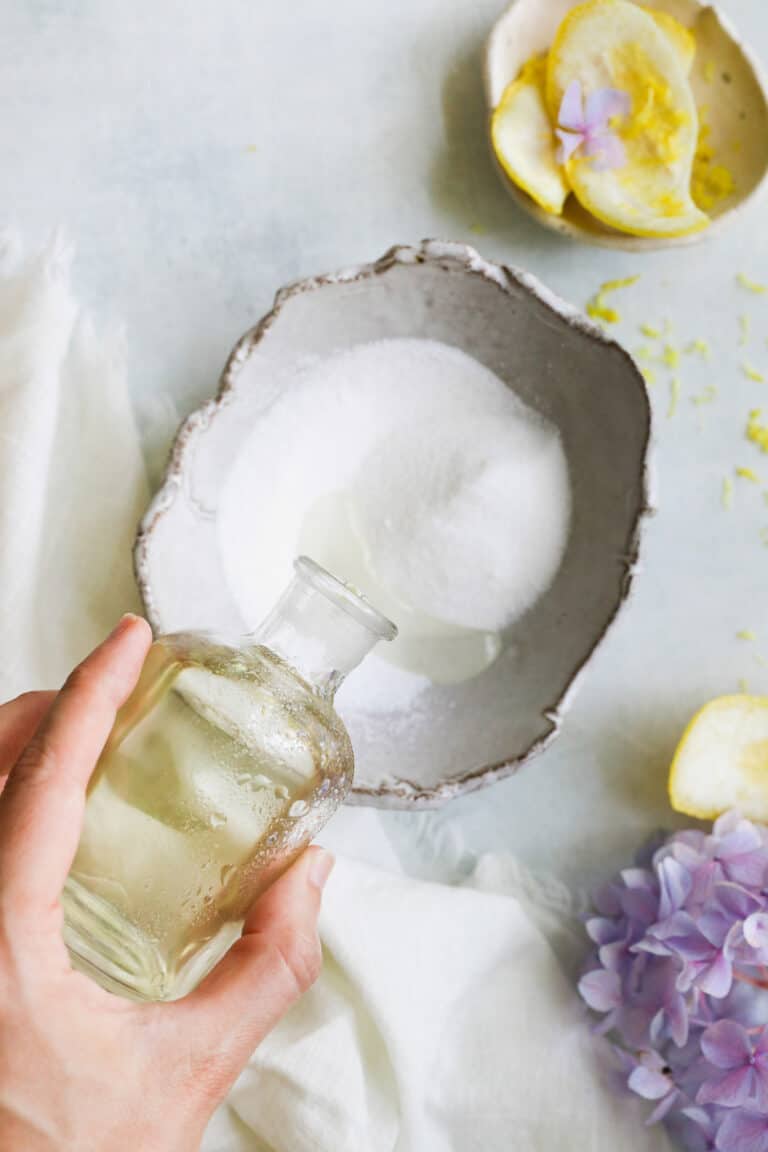 Citrus Vanilla Sugar Scrub
Make your own sugar scrub at home with just two ingredients—then add in the fun extras!
Check out this recipe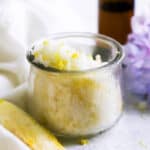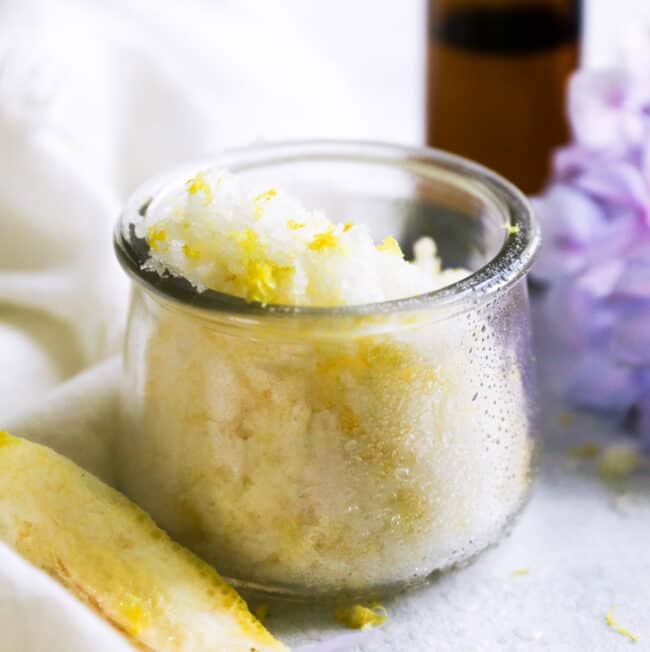 10. Herbal Balms
Almond is the ideal carrier oil to infuse when you're making a homemade balm. Whether it's for headaches, rashes, PMS, or another everyday ailment, starting with almond oil will create a healing base for your particular need.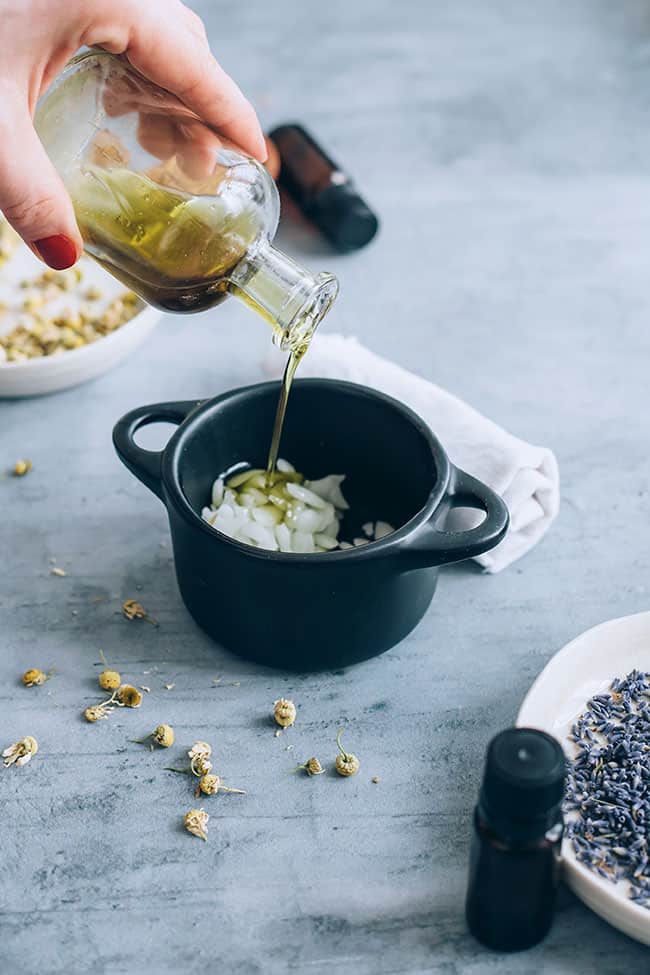 Herb-Infused Balm
How to make herb-infused balms for rashes, headaches, and whatever else ails ya' in just a few simple steps.
Check out this recipe