Saint Laurent to skip Paris Fashion Week amid coronavirus pandemic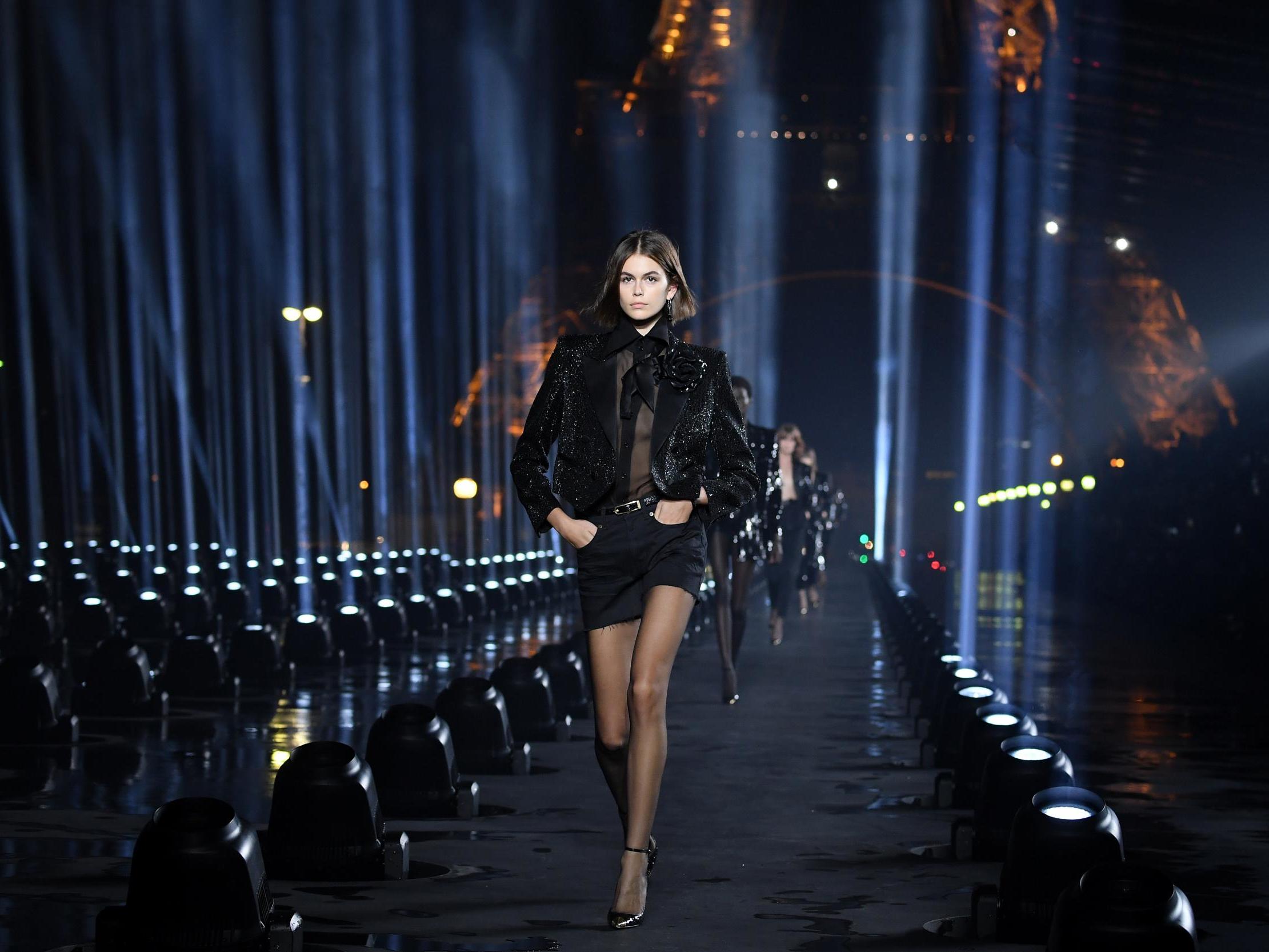 Saint Laurent will not take part any fashion fixtures for the remainder of the year, most notably Paris Fashion Week, in light of the coronavirus pandemic.
The French fashion house recently released a statement outlining its intention to put a hold on displaying collections throughout 2020.
In the statement, the luxury fashion label said: "Conscious of the current circumstances and its waves of radical change, Saint Laurent has decided to take control of its pace and reshape its schedule.
"Now more than ever, the brand will lead its own rhythm, legitimating the value of time and connecting with people globally by getting closer to them in their own space and lives."
Saint Laurent stated that "with this strategy firmly in place", the company "will not present its collections in any of the pre-set schedules of 2020".
"Saint Laurent will take ownership of its calendar and launch its collections following a plan conceived with an up-to-date perspective, driven by creativity."
The Board of Directors of the Fédération de la Haute Couture et de la Mode recently announced that Paris Men's Fashion Week, which was due to take place from 23 June to 28 June, and Paris Haute Couture Week, which was scheduled to be held from 5 July to 9 July, had been cancelled.
The group said the federation is "actively working with its members on possible alternatives".
Paris Fashion Week for womenswear is currently still planned for 28 September to 6 October this year.
However, Saint Laurent's creative director Anthony Vaccarello explained to WWD that the Covid-19 outbreak has altered the label's plans for the fashion calendar year.
"We have known for years that something has to change. The time is now. There is no good reason to follow a calendar developed years ago when everything was completely different," he said.
"I don't want to rush a collection just because there's a deadline. This season, I want to present a collection when I am ready to show it."
Mr Vaccarello described the "violent impact" of the coronavirus outbreak, stating it has "forced us to suddenly and completely change our habits, behaviour, and interactions with others".
"Our decision not to be part of any predefined calendar this year stems from our desire to recognise the importance of our time, of our life," he stated.
The fashion house's chief executive officer Francesca Bellettini added that "remaining in limbo where nobody knows what to do and how things will be creates even further uncertainty".
"In these circumstances, it is clear to us that creativity cannot be forced into an arbitrary, preset timetable, but should be free to express itself in the form, place and time Anthony feels appropriate, with everything else coming after," Ms Bellettini said.
"Having made this decision, we find it important to communicate our intentions. As we've seen from how this crisis has been managed in different places around the world, the 'wait-and-see' approach has been less successful than strong and clear decisions and rules set and communicated from the start."
In March, it was reported that Balenciaga and Saint Laurent are making masks in factories amid risk of personal protective equipment shortages.
The next London Fashion Week is due to be held entirely online for the first time in the event's 40-year history.