[ad_1]

Activism can take on many forms. It can mean transforming personal tragedy into fuel for justice or involve grassroots organizing to advocate for those whose voices have long gone unheard. Some take to the streets to demand a change in policy, while others learn to write and propose legislation themselves. For some, activism can mean simply existing, living your truth in order to educate and shift the mindset of the masses. But for those devoting their time and energy to implementing real, lasting change, activism — no matter what form — becomes their purpose. 
In partnership with Nine West, we sat down with three visionaries who exemplify this very spirit, dedicating their careers to activism, advocacy, and shaking up the room, whether that's by fighting for the rights of sexual assault survivors, working to end period poverty, or paving the way for the marginalized to get a seat at the table and prosper in today's creative industries. 
While they're all superheroes in their own right, it takes more than constant productivity to get it done. Just as important as putting in the hours is nurturing the communities and support systems they've built along the way, as is having much-needed personal time for themselves, whether that be rest or the pursuit of personal pleasures, such as, say, training to be an astronaut. And, of course, a killer pair of shoes that both boosts confidence and keeps them grounded plays a pretty crucial role, too.
Ahead, get to know these three women and learn about their purpose, what drives them to do the work, and the shoes they wear to get it all done.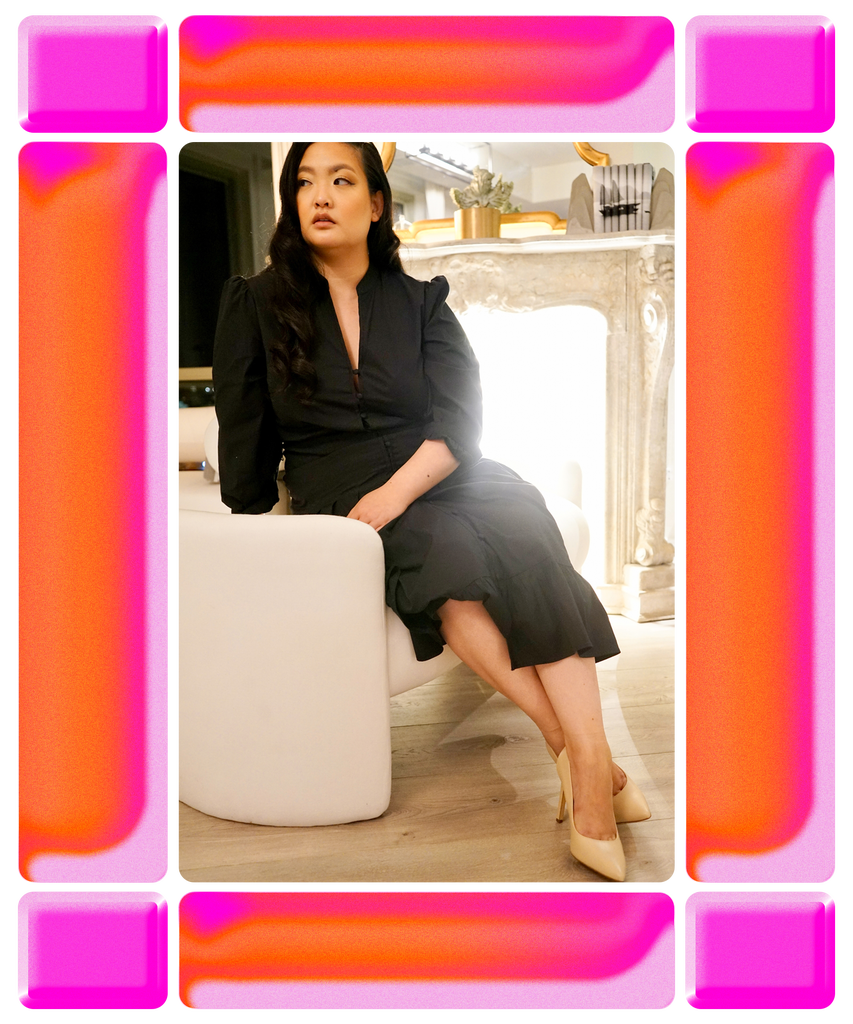 Amanda Nguyen, Social Entrepreneur, Civil Rights Activist, and Founder of Rise
Please tell us about your non-profit, Rise, and the kind of work you do. What has been your most rewarding experience in this field of advocacy thus far?
"Rise is a civil rights organization and accelerator program that trains people in activism, organizing, and grassroots mobilization. As the CEO and founder, I draft bills and then work with my incredible team to pass them. My friends jokingly refer to me as a civil rights astronaut because I love space — I'm also currently training to be an astronaut candidate! But in my daytime life, I pass laws. The most rewarding moments are seeing our incredible community members with ideas pass their first law. There's a long tradition of people taking their painful living truth and channeling that into justice; seeing people take the stand and reclaim their narrative is a manifestation of what the word 'empowerment' means."
You're behind the Sexual Assault Survivors' Bill of Rights, which earned you a Nobel Peace Prize nomination. What was it like to turn a deeply personal experience into something that has helped millions of people around the country?
"It was the closest to justice that I've ever felt. When I started this journey, I felt betrayed by the American criminal justice system; it's not survivor friendly. Outraged, I decided to do something about it. When the law actually passed, I remember standing at the Lincoln Memorial, looking across the Reflecting Pool, feeling both hysterical and grounded. It was like an out-of-body feeling. Most bills take 10 years to pass, but we introduced ours and passed it onto the President's desk in seven months, which is a testament to how many are affected by this issue. I never knew I'd actually achieve it, I just knew that I had to try. I'm so grateful that we could pass this law for 25 million Americans. Pain can be power."
In addition to your work with sexual assault survivors, you've also been working to bring global awareness to the spike in anti-Asian hate crimes. How can the community and allies work together to implement real change?
"I want people to understand that it's not other communities of color perpetrating these violent crimes against Asian-Americans. We're fighting a common institution — racism — which has its roots in white supremacy. The second very important nuance is the intersection of race and gender. The statistics are that 78% of AAPI women reported being affected by anti-Asian racism over the past two years, and 60% of AAPI women have experienced sexual or domestic abuse in their lifetime. As a rape survivor who is an Asian woman, I appreciate that this is getting more attention, though it's unfortunately off of the backs of these tragic massacres. What I have to say to people is that we're not your silent model minority, we're speaking up. If people want to be allies, I call on them to see the better angels of their nature and speak up. It's the most powerful tool we have."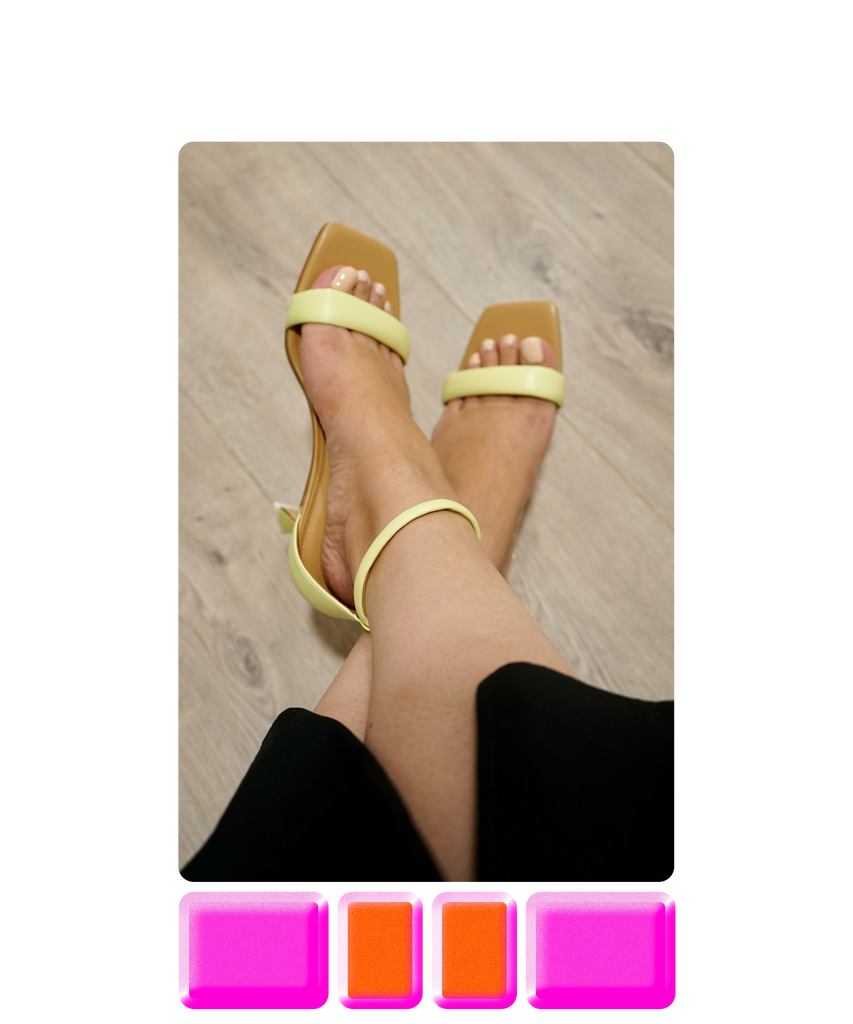 Considering everything you've accomplished, how do you get it all done?
"I'm grateful to have an incredible team. We've passed 50 laws now, and, yes, I drafted bills and created the theory and model for training others, but it's my teammates who are doing the campaigning. It's also not about doing it all at once, but more so about creating time. I'll focus on one thing one month and focus on another the next."
How do your Nine West shoes empower you to do the work?
"The key to [getting through] any meeting is my shoes, the literal things that keep me standing. I'll be wearing these heels to the United Nations. Whenever I feel small in these very hallowed, prestigious places, these are the shoes that will keep me grounded and remind me who I am and why I'm there."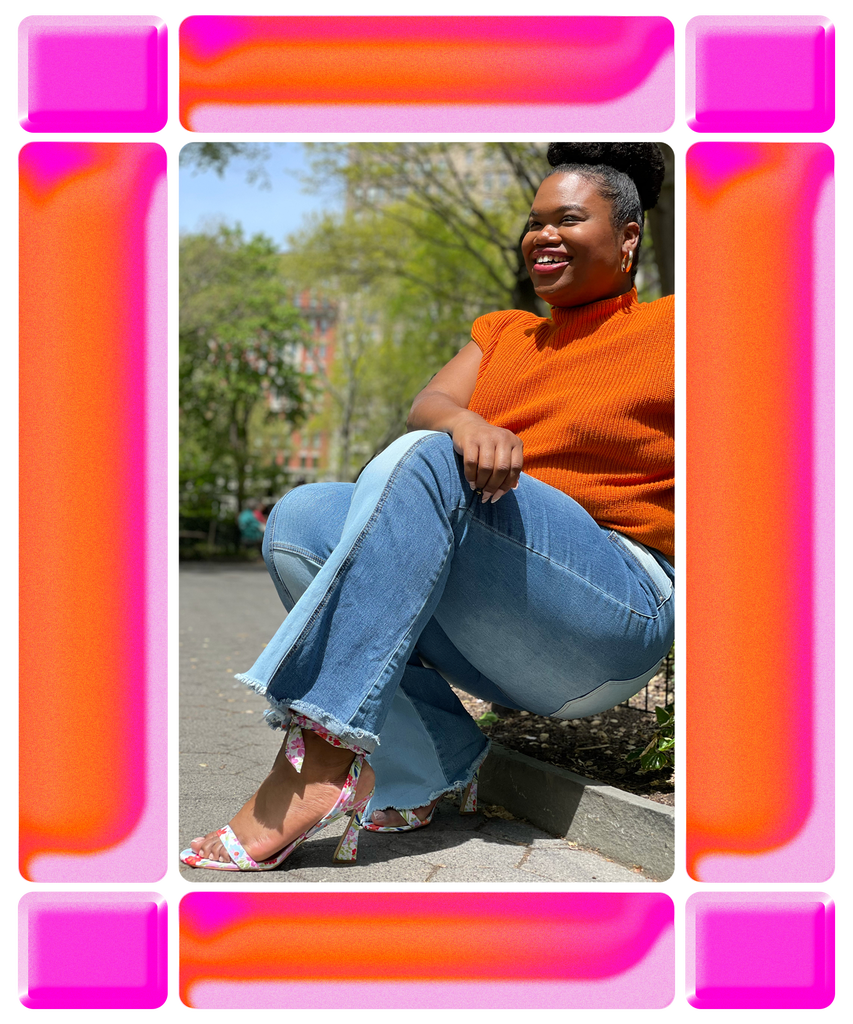 Jari Jones, Trans Femme Activist, Actress, Model, and Creative
You were the first Black trans producer to be featured in Cannes for a film in which you were also a cast member, acting coach, and script consultant. How are you working to redefine the industries you're part of?
"Those who've tried before me weren't allowed to flourish in these spaces due to identity and politics, so when I hear things like 'the first,' I'm grateful — it's a win for the community — but I also wonder why it's taken so long to get here. We need more marginalized folks in positions of power across all creative industries; our stories are being told regardless, but are we part of the narrative to ensure it's done authentically? That's why I've been working with brands that don't typically cater to bodies, looks, or genders like mine and shaking up the room. I bring in the people I want, and the rooms, creative boards, and positions of power start looking different. And then I move on to the next."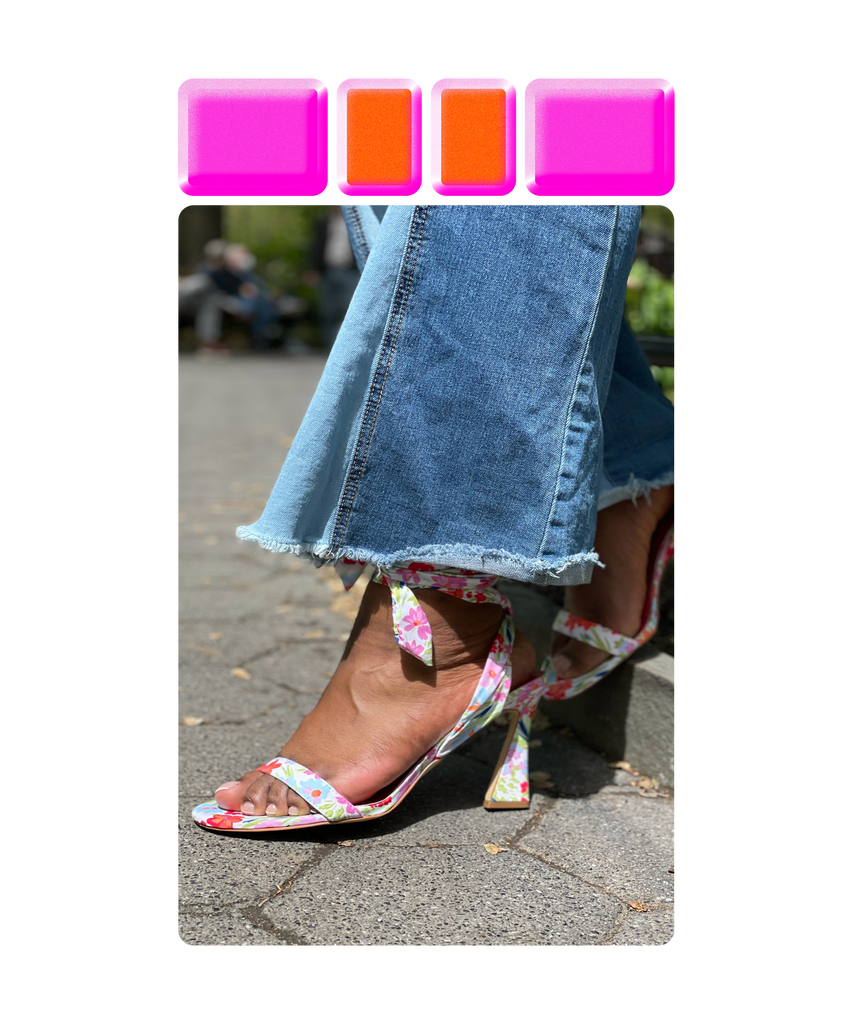 As a multi-hyphenate creative whose work spans industries from modeling to film, where does your story begin?
"I moved to New York to pursue acting and theater, and photography was my outlet. I was inspired by my grandfather, a pioneer Black model-turned-photographer, and when it started turning into paid work, I really threw myself into it. I had this beautiful, diverse portfolio full of queer, fat, and Black bodies. But agencies would tell me what my book was lacking — which was thin and white — and, in a way, it pushed me out. There I was, a feminine Black plus-size person, and people like me were not being celebrated in my industry. It made me go into a deep reflection. I stopped photography and acting for a year or two, and I transitioned. It was the scariest and most beautiful part of my life, and I wondered if I would have work when I returned. Thankfully, I came out and booked my first film and started modeling. Small ads led to the biggest campaign of my career, and it's been going upwards and onwards ever since."
Activism plays a major role in your work. What does it mean to you?
"As a Black trans woman, activism is part of my survival, not something I necessarily choose. It's different when it's your life at stake. Every day we're seeing the numbers rise of how many trans women are murdered, and as somebody who lives that experience, there's no other way but to advocate for myself and be vocal about how representation and visibility should be portrayed. I don't want visibility to land on me; it can't just land on the people who have proximity to the beauty standard. I know that I can walk and be safe in most spaces, but there are trans, queer, and fat people who can't enter a room without being harassed or harmed. We need to expand the ideas of beauty and representation in order to humanize all people."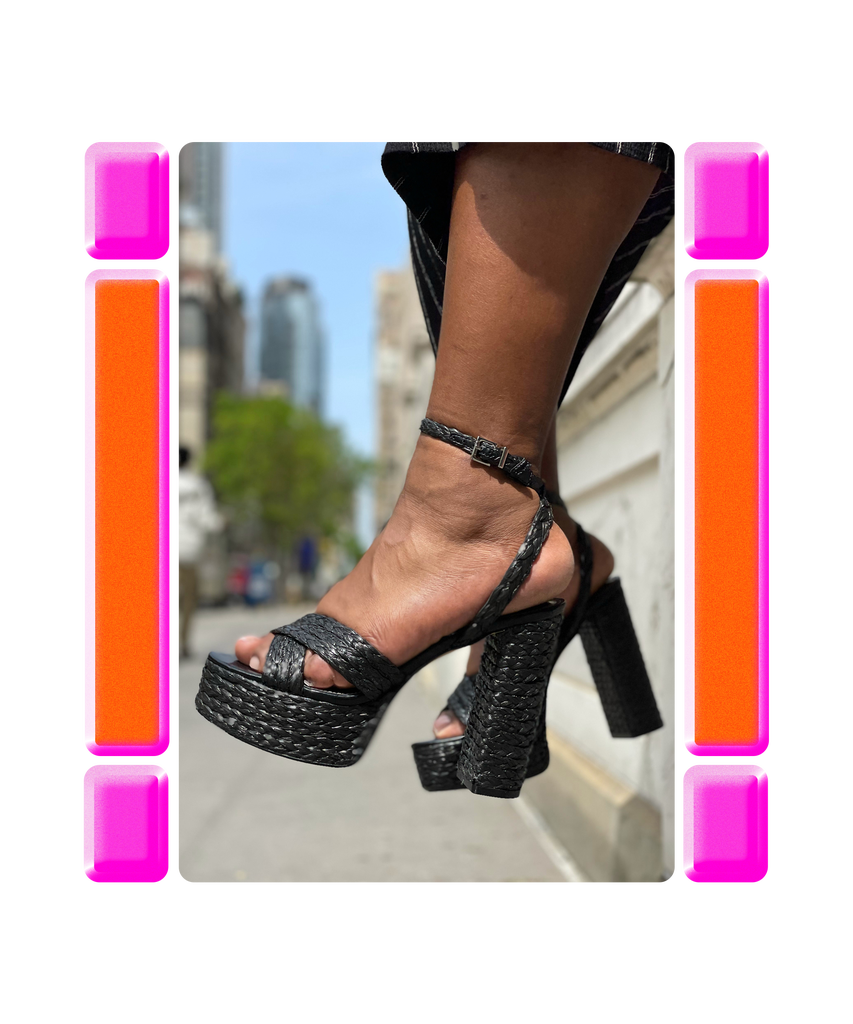 With such a busy career, what helps you stay grounded? How do you get it all done?
"My support system, my chosen family. It's important to feel somebody's chest on your back, physically or symbolically, and know that there's someone behind you as you move through this world. It allows the risks and the scary parts of the journey to be worth it. Being a marginalized body in a high-profile position, people tend to forget about your marginalized self. They almost strip you and erase your identity because you're famous, and it's like, when do I get to be soft and delicate? When do I get to break down and be in somebody's arms? Having people who understand that and keep you level-headed and grounded is a really beautiful, special thing."
How do your Nine West shoes empower you to do the work?
"As trans people, what we adorn our bodies with is part of our armor; these pieces tell a story and let others know who we are. I consider shoes my nonverbal introduction, a powerful statement piece that keeps me grounded. The shoes I chose have a beautiful, elegant heel, and I love that they have a wider base. A stiletto heel can feel so narrow, and as a plus-sized girl, how am I going to stand on that all day? I love that this pair allows different bodies to feel sexy and confident, yet comfortable."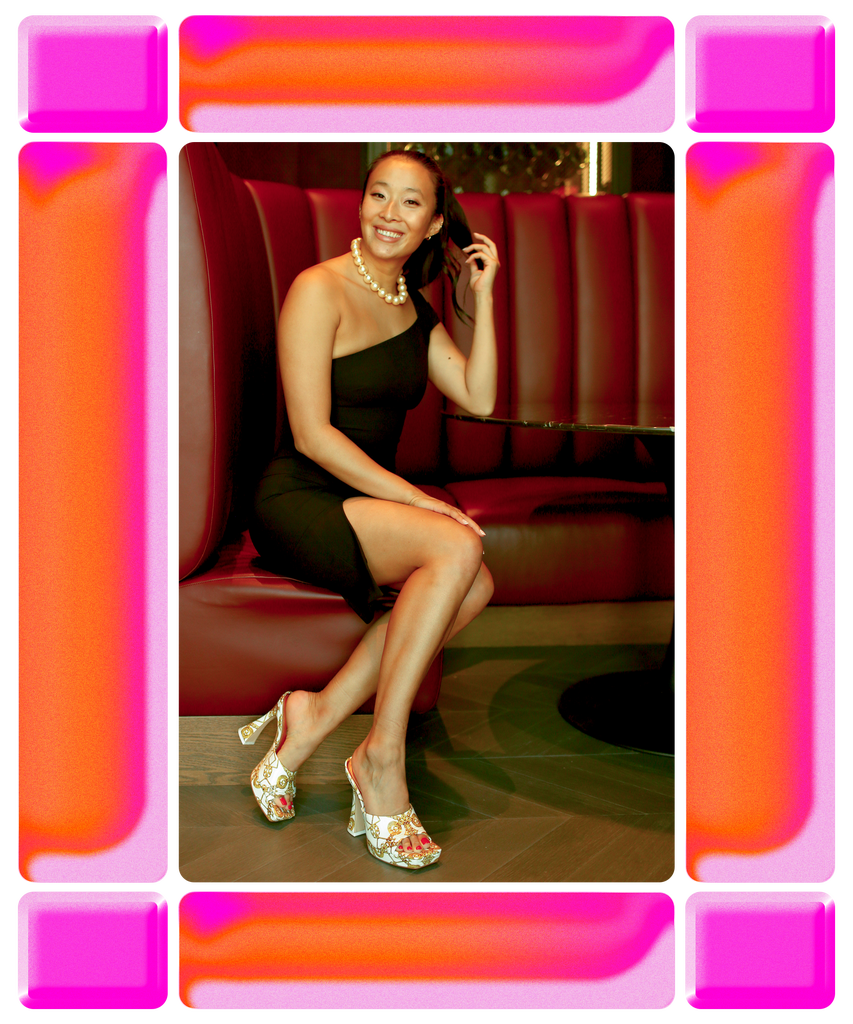 Nadya Okamoto, Period Equity Activist, Founder of PERIOD, and Cofounder of August
What inspired you to start working to end period poverty and start the menstrual movement, and how did it lead to where you are now?
"I became passionate about period poverty after learning about homeless women not having access to period products. I've experienced financial and housing instability myself, and realizing I never consciously thought about period poverty was a huge privilege check. Everything I continued to learn about it — including systemic barriers like the tampon tax and the fact that products aren't free in schools, shelters, or prisons — exemplified how big this issue is. Wanting to take action, I launched PERIOD, a non-profit addressing period poverty and stigma through service, education, and advocacy, while still in high school. I led it for about six years and published Period Power, a book about the menstrual movement and the need for period education. Then in 2020, I left the non-profit and co-founded August, a sustainable period care brand that embeds impact and advocacy into its DNA."
What inspired you to launch August, and why was it important to have sustainability and impact at its core?
"After working with various period care brands, I realized I could start my own that was affordable, sustainable, ethical, and gender-inclusive. We originally thought we'd create something reusable like a menstrual cup but realized our mostly Gen Z community had no interest in using them. To make larger-scale sustainable change, we needed to meet people where they were, so we launched biodegradable tampons with recyclable applicators and fully biodegradable pads. We also designed our carbon offsetting to be very trackable and meaningful: We use only organic cotton, have mindful shipping practices, and invest in immediate carbon offsetting initiatives like wind energy. And, as I believe every company with goods should give back, we donate two products to our non-profit partner with every purchase."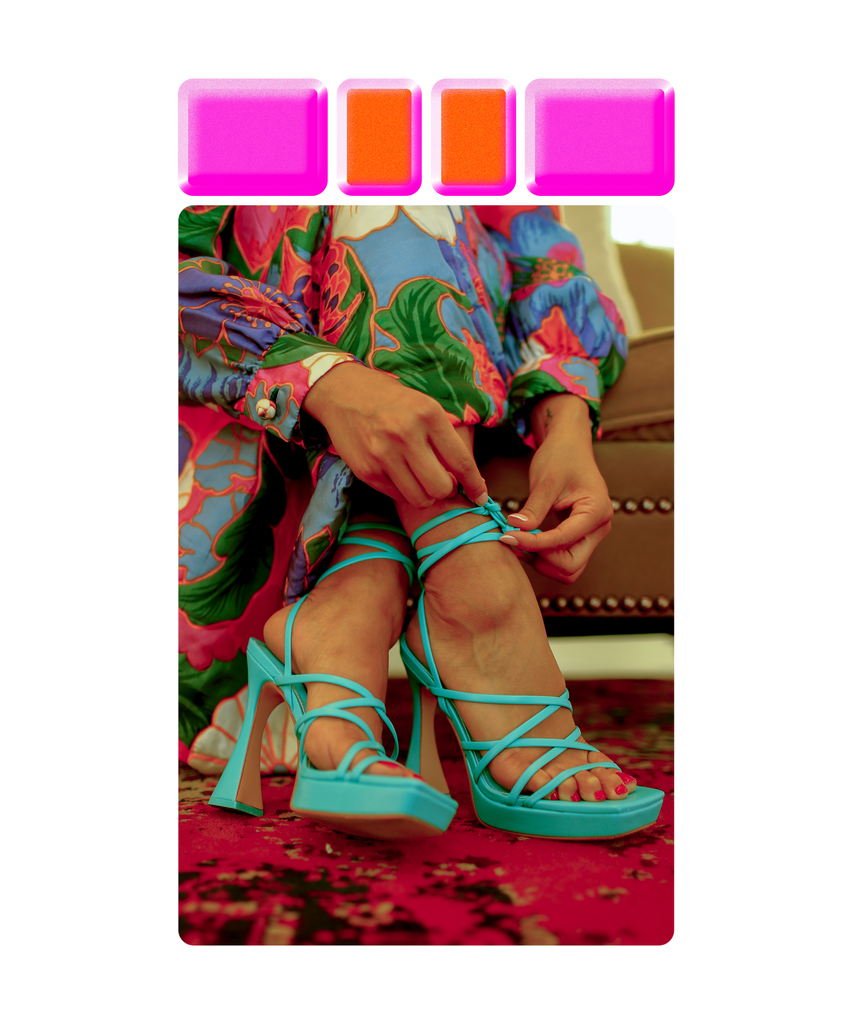 In addition to launching August, you've graduated from Harvard, penned a book, served as the chief brand officer of a marketing agency, launched a podcast, and started a viral TikTok channel all in the last few years. How do you get it all done?
"I sleep eight hours a night, and that's my biggest accomplishment over the last year or so. I'm a recovering insomniac and a recovering 'girlboss' that was all about hustle culture. I didn't prioritize rest and ended up spending six weeks in rehab, not being allowed to work. I mention this because, yes, I celebrate my wins, but I also had an unhealthy obsession with productivity, and there's much I'm still trying to unlearn. I also think it's just about choices. I'm now not afraid to cancel social plans because I need to refuel."
What drives you to continue working to destigmatize periods?
"Eight years later, I still get that same amped-up feeling when I explain the tampon tax or answer basic questions about the movement. Anger has been a big motivator for me — why are these problems still problems? Why do we still have a tampon tax in 2022? Of course, doing what I love fills me with purpose, which also keeps me motivated. Supporting my livelihood with my passion is such an immense privilege and one that I never want to take for granted."
How do your Nine West shoes empower you to do the work?
"These shoes are super extra, and I am extra. As someone who literally posts videos of my period blood on TikTok, a big part of being able to do my work involves releasing that fear of what other people think, which I channel into how I get dressed."
Like what you see? How about some more R29 goodness, right here?


[ad_2]

Source link