Dua Lipa unveils black version of her Alexander Wang Grammys outfit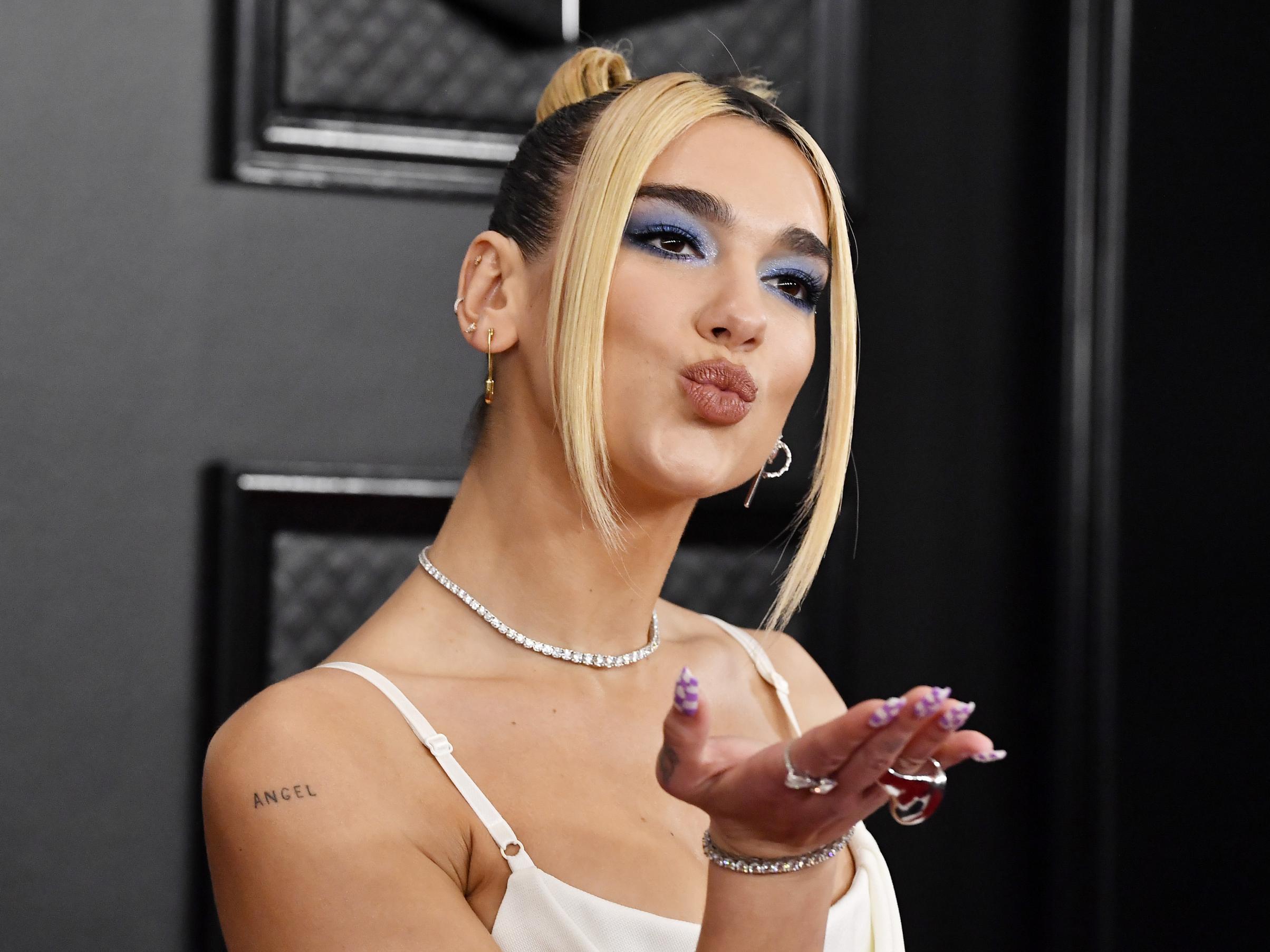 Dua Lipa has shown off a black version of the ensemble she wore to the 2020 Grammy Awards.
On Sunday, Lipa acted as a presenter at the awards ceremony, which was held at the Staples Centre in Los Angeles.
The 24-year-old arrived at the star-studded event in a 90s-inspired Alexander Wang ensemble, which featured a white corseted crop top and matching high-waisted skirt.
The singer paired the look with a brunette and blonde bleached hairstyle tied up in a bun with two straightened fringe strands, a hairstyle synonymous with the decade in which she was born.
The singer's custom outfit drew plenty of praise, with one Instagram user commenting that she looked "angelic" on the night.
Following the awards ceremony, Lipa shared a series of photographs on Instagram revealing an all-black version of the same outfit, captioning her post: "Night mode."
Other than the shift from white to black, the other main difference between the monochrome outfits was Lipa's choice to change out of her white, strappy heels into black, high-top Converse, a far more comfortable option for a night of after-party festivities.
One Instagram user remarked that the musician looked "hotter than hell", in reference to her hit song of the same name.
Another wrote: "You really out here with day [and] night versions of the same dress what an inspiration."
To take a look at all of the best-dressed attendees at the 2020 Grammy Awards, from Lil Nas X to Lizzo, click through the gallery below.
Lipa recently spoke out about the detrimental impact of social media, describing it as a "breeding ground for hate and anxiety".
During an interview with BBC Breakfast, the singer said she tries to limit the number of comments she reads on platforms such as Twitter and Instagram.
"People feel like they can say things because they're hiding behind a computer screen and for me it's important to use social media in bite sizes – as long as it makes me feel good, and the second it doesn't, I like to take some time away from it," she stated.